Read time 8 minutes
Emails have become the bloodline of our day-to-day lives and businesses are dependent on it heavily. The email communication builds a great trust between a business and a client and create more prospects easily. Since the advent of smartphones, new emails are available instantly in your inbox and there can be an instant reply too. There are different email clients that make the mailbox available to you without accessing any web browser. But, in any case if the email client faces any issue or is down due to any reason, then the emails will not be available.
So, you require some tools that can check your emails through any technique and help you in accessing the data. We are presenting you some free tools that can open different types of data files and open all the mailboxes present in them.
Inside
Even the tons of Chat – Messaging, services/apps for mobile, which remains accessible via Web on the desktop – have not replaced the impact of Email, and it is still the backbone of formal communication.
For emailing, desktop email clients are used which can be configured with service provider's settings – MAP & POP. And when it comes to desktop email clients, Outlook is quite famous amongst all email clients and viewer tools. Earlier Outlook was available as a standalone application, but now it has become part of Microsoft Office Suite.
Despite all the features and intuitive GUI Outlook offers, it is not free to use. So, if you wish to get your hands-on Outlook, you would've to buy the Office suite or subscribe to Office 365.
But there are many email clients available for desktop, with the tags free, freemium, and open source, which you can download and use with no subscription.
The process of searching and finding out the appropriate one is time-consuming, and one of the most important factors in this process is selecting the right tool as per your need.
In this article, we've come up with our compilation of best email desktop clients 2019 – 2020 with pros & cons, and a list of some email viewer tools available unconditionally free with wide support for a range of Windows, Linux, & MacOS versions.
Why we need email viewer tools?
Think of those scenarios when you need a tool that allows you to access and read the mailbox items of your email account, you name it Microsoft Exchange, Outlook, Outlook for Mac, and Thunderbird, as fast as possible with no need of purchasing or setting up the account with the email client itself. For such needs, there are many free to download and use email viewer tools. The installation procedure for such tools is straightforward and fast.
Read Also: Free Methods to Open PST File Without Outlook
Popular Email Viewer Tools
Kernel EDB Viewer
Available for Windows
EDB stands for Exchange Database File. The EDB Viewer tool allows you to view the contents of EDB data files with ease.
Features
Kernel OST Viewer
Available for Windows
For opening Microsoft Outlook OST file(s), the OST Viewer tool is the appropriate utility; the tool weighs very small in size, and so you won't have to wonder about saving or freeing storage space.
Features
Interactive GUI
Access OST file with no Internet
Generate file analysis reports
Compatible with all Outlook/Exchange versions

Download: OST file Viewer tool (Free).
Kernel PST Viewer
Available for Windows
Same goes for the Outlook PST file viewer tool; the interface is designed to keep things simple yet highly interactive to differentiate between mailbox contents.
Features
Opens both corrupt and damaged PST
Maintains hierarchal order
Advanced filters
Compatible with Outlook 2019 & early releases.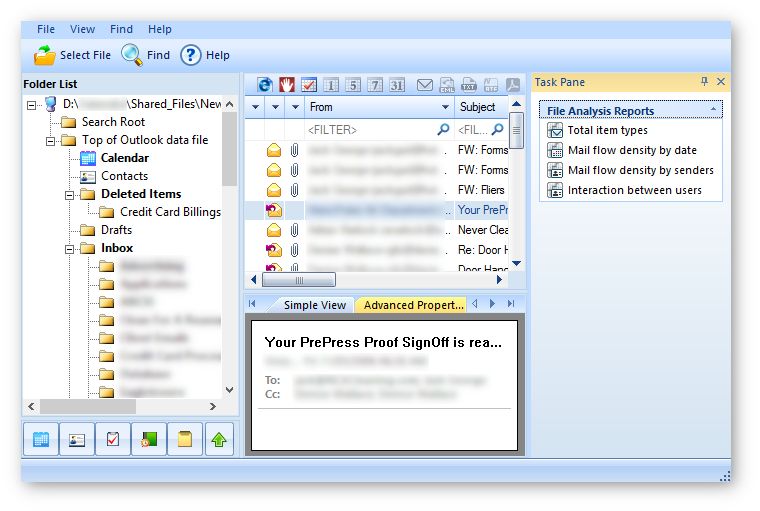 Download: PST file Viewer tool (Free).
Kernel EML Viewer
Available for Windows
EML stands for email message, EML file format is compatible with almost all the email clients available for desktop, but it's a fact that for using them, you'll have to go through the process of long installation and setup. Thus, EML Viewer Tool saves time and enables you to open and read EML files instantly.
Features
Support for various email clients
Automatic & instant display of file contents
User-friendly
Wide Support for Windows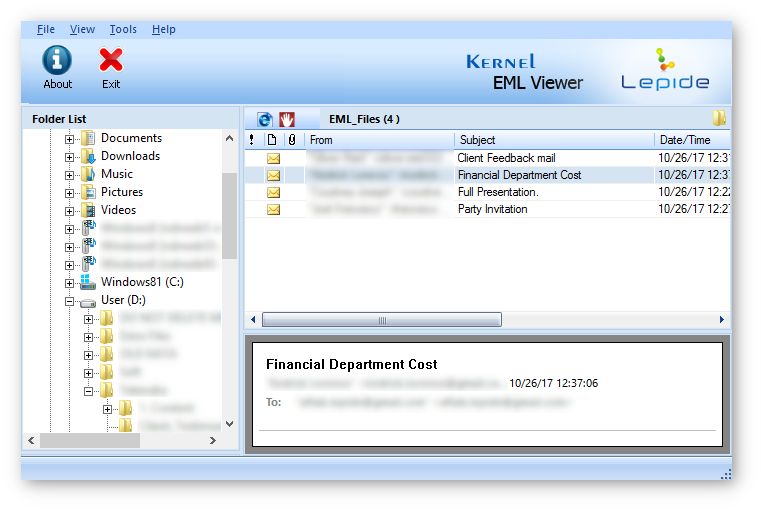 Download: EML file Viewer tool (Free).
Kernel OLM Viewer
Available for Windows
In case if you're or were using a Mac system and now that you need to open the OLM – Outlook for Mac, data file but don't have access to a Mac system, which is mandatory in such case, what would you do? OLM Viewer Tool tackles the situation nicely, again; the tool is available free of cost and is worth trying.
Features
Access OLM files on Windows OS without converting to PST format
Displays item types such as Contacts, Calendar and more
Ability to print emails of OLM file in HTML format
Installable on any Windows version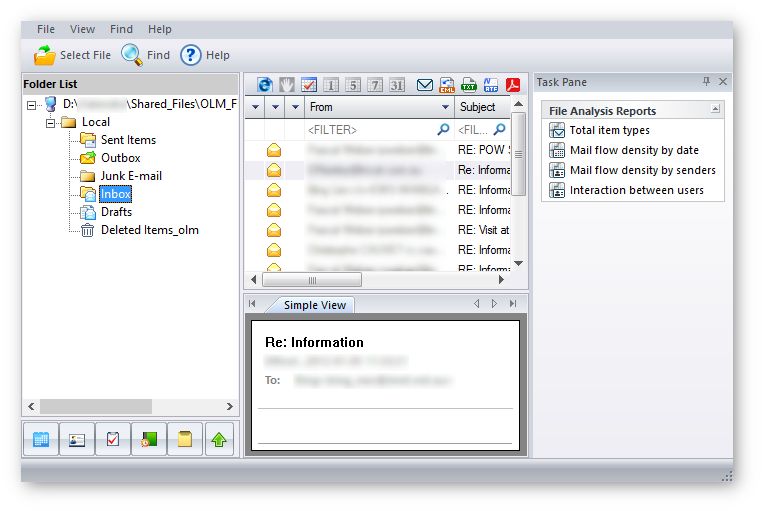 Download: OLM file Viewer tool (Free).
Kernel MBOX Viewer
Available for Windows
MBOX is a data file format which opens-up in Thunderbird. It was backed by Mozilla, and it releases maintenance updates with time gaps. If you're not using Thunderbird anymore and you need to open MBOX data file then, MBOX Viewer Tool is what you need.
Features
View single/multiple MBOX files at once
Maintains folder structure
Filter & sort MBOX items
Compatible with all Windows versions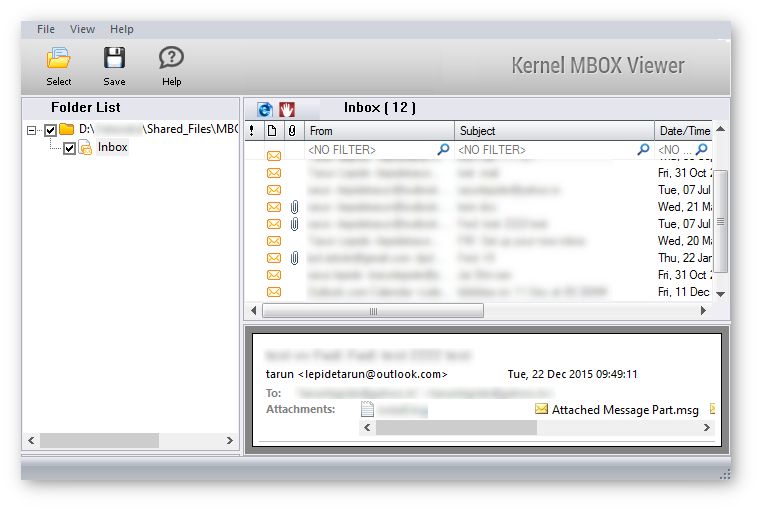 Download: MBOX Viewer tool (Free).
Mozilla Thunderbird
Available for Windows, Linux, Mac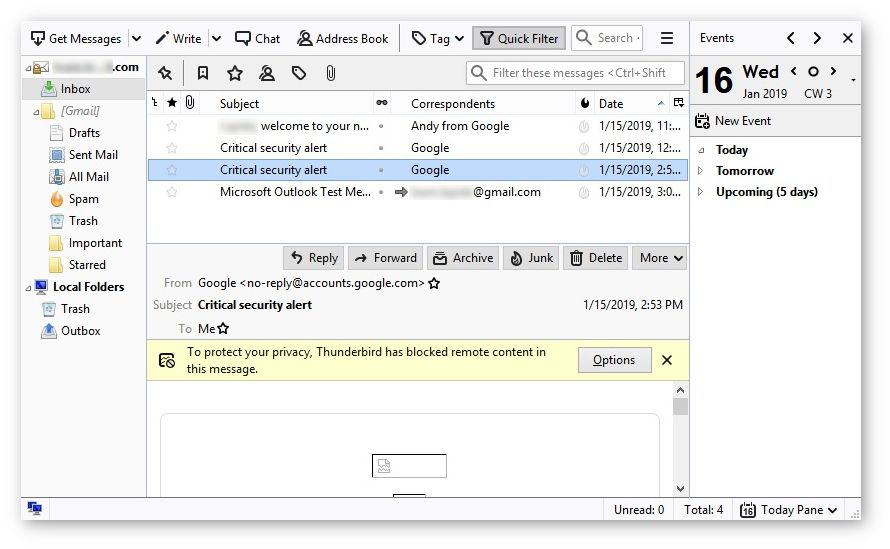 Thunderbird's User Interface sounds classic with a pinch of modern feel though, those who are looking for a tool which is free, and don't want to move on a web-based email client, it is the best option. Thunderbird is the best open-source email client for the desktop.
You can configure the email account with IMAP or POP, for which you need to know incoming & outgoing server details of your email service including SSL/TLS status. Attachment reminder, Multiple channel chat, Activity manager are built-in features that come with Thunderbird, and regarding looks, you can customize it with skins.
Download: Thunderbird (Free).
Mailbird
Available for Windows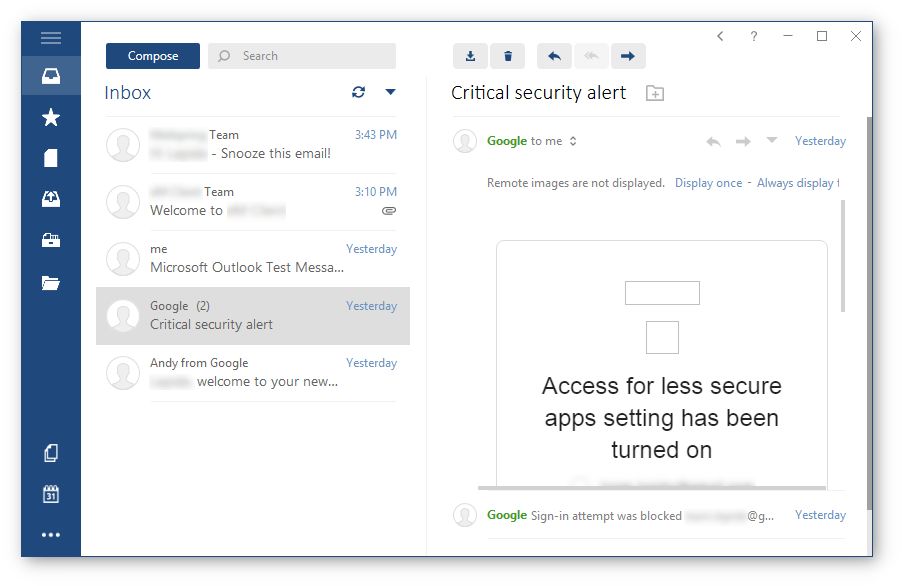 It was launched in April 2015 and is dedicated for Windows platform with support for Windows 7, 8, 10. Mailbird email client's first release stayed in beta phase for long, and the stable version was launched in December 2018.
It comes in both free & pro formats. With the pro version, you will get features like unlimited email accounts, unified inbox, speed reader for emails, quick preview for email attachments, and snooze & set up reminders.
Mailbird is both sleek and modern which is more like minimal design approach.
You can synchronize your email account with IMAP or POP email service. The coolest feature of this email client is the ability to integrate third-party apps, for example, Dropbox, Evernote, Google Docs, Facebook, Twitter, Whatsapp, Asana, and more.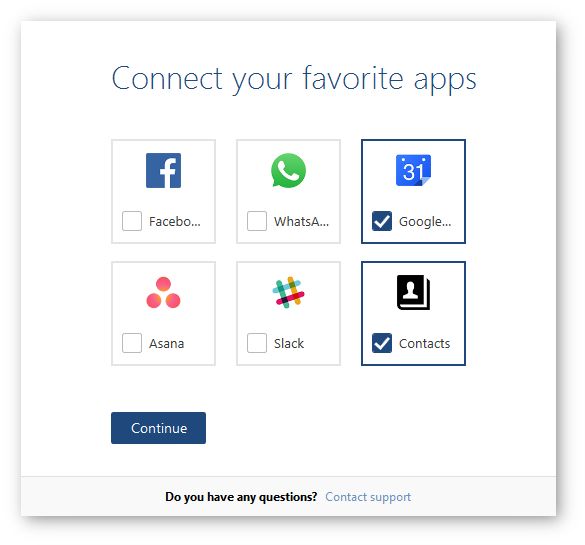 Download: Mailbird (Free, Pro for $42 for Lifetime).
These are the best email clients or viewers for desktop and are worth trying, the free version of all the email clients fulfills the basic email requirements that you can think of. But in case of any extra functionality or feature which you may wish to use, then buying the full versions would fulfill the need, and as per the pricing of above email clients or viewers, selecting the Lifetime license would be the best buy!
Conclusion
Above are the best email clients/viewers for desktop worth trying; all the email clients are available both in free and pro formats, and unless you want all the features & functions to be unlocked, the free version is sufficient. And if you wish to have instant access to your email data file(s) without going through the process of setup and customization then, Kernel's Email Viewer tools are the best find for you.