Read time: 8 minutes
Summary: Discover the top free email viewer tools of 2023, offering efficient solutions for accessing and managing various email formats. These tools simplify the process of viewing emails, attachments, and other content, making them essential for users seeking versatile and user-friendly email management options.
Email has evolved into an essential aspect of our daily lives, and businesses rely heavily on it. Email communication plays a pivotal role in establishing trust between a business and its clients, facilitating easier prospect generation. Thanks to the prevalence of smartphones, new emails arrive instantly in your inbox, enabling quick responses. Various email clients provide mailbox access without the need for a web browser. However, should an email client encounter any issues or experience downtime for any reason, access to your emails may be compromised.
In such situations, it's crucial to have tools at your disposal that can seamlessly manage your email access using various techniques, ensuring uninterrupted access to your data. To help with this, we've curated a list of free tools capable of opening different types of data files and accessing all the mailboxes within them.
Critical Roles of Email Viewer Tools: Why You Should Consider Them
Imagine those situations where you require a swift and hassle-free solution to access and read mailbox items from various email accounts, be it Microsoft Exchange, Outlook, Outlook for Mac, or Thunderbird. In such cases, free email viewer tools come to the rescue, offering instant access without the need for purchasing or configuring email clients. These tools are quick to download and install, ensuring a straightforward and speedy setup process.
Exploring the Best Email Viewer Tools in 2023
Kernel EDB Viewer
Kernel EDB Viewer offers a comprehensive feature set that allows end-users to access EDB files without requiring an Exchange Server connection. With this tool, users can effortlessly access and explore Exchange EDB mailboxes and public folders, containing emails, attachments, contacts, journals, calendars, appointments, and more. Simply click on any specific item to view its contents and inspect the details.
Features
Quick and Accurate Search
Opens both corrupt and damaged EDB files
Effortless EDB File Viewing
Support for Exchange 2019, 2016 & other early versions.

Kernel OST Viewer
When it comes to opening Microsoft Outlook OST file(s), the Kernel OST Viewer tool is the ideal utility choice. This tool is lightweight, taking up minimal storage space, so you won't need to worry about storage constraints or freeing up valuable disk space.
Features
Interactive GUI
Access OST file with no Internet
Generate file analysis reports
Compatible with all Outlook/Exchange versions

Kernel PST Viewer
The Kernel PST Viewer Tool is a versatile solution designed to empower users with seamless access to PST (Personal Storage Table) files, the proprietary mailbox file format used by Microsoft Outlook. This tool is a game-changer for anyone who needs to view, access, or explore the contents of PST files without the need for Microsoft Outlook.
Features
Opens both corrupt and damaged PST
Maintains hierarchal order
Advanced filters
Compatible with Outlook 2019 & early releases.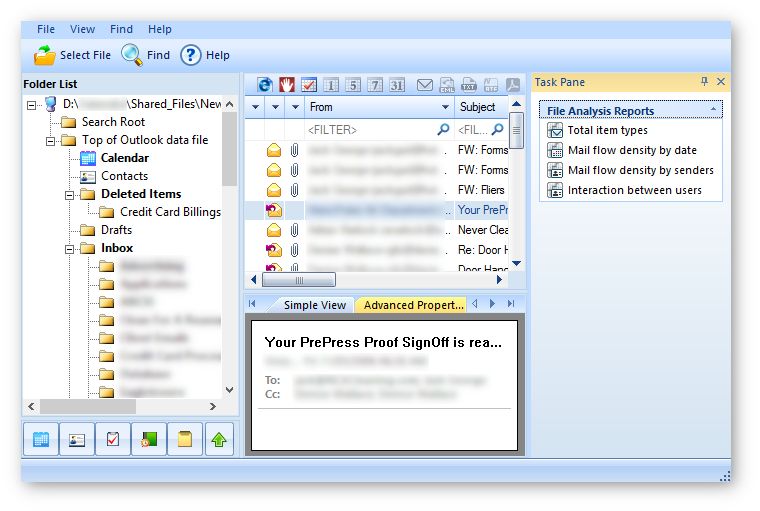 Kernel EML Viewer
The Kernel EML Viewer Tool is a powerful and efficient solution designed to simplify the management and viewing of EML (Email Message) files. Whether you're an IT professional, a digital forensics expert, or an individual seeking a straightforward way to access and explore EML files, this tool offers an array of features to enhance your experience.
Features
Compatibility with All EML Files
Automatic & instant display of file contents
User-friendly
Wide Support for Windows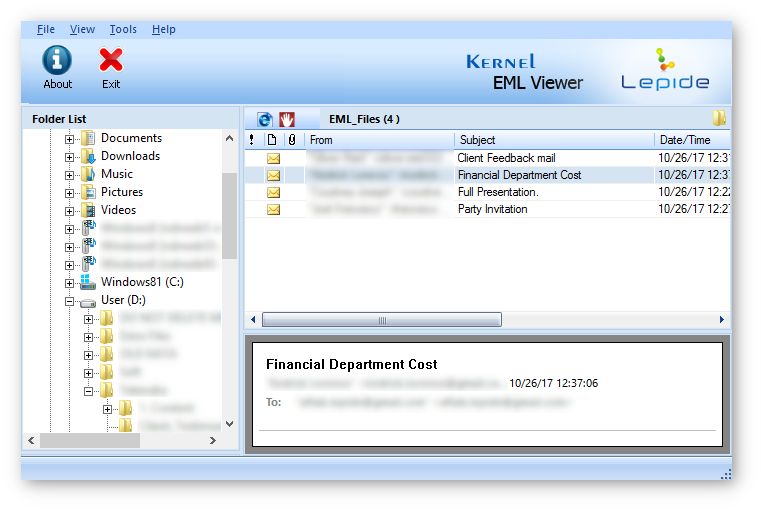 Kernel OLM Viewer
The Kernel OLM Viewer is a versatile solution crafted to provide users with seamless access to OLM (Outlook for Mac) files. If you're an IT professional, a digital forensics specialist, or simply someone in need of viewing and exploring OLM files, this tool offers a range of features to streamline your experience. Again this tool is available free of cost and is worth trying.
Features
Access OLM files on Windows OS without converting to PST format
Displays item types such as Contacts, Calendar and more
Ability to print emails of OLM file in HTML format
Installable on any Windows version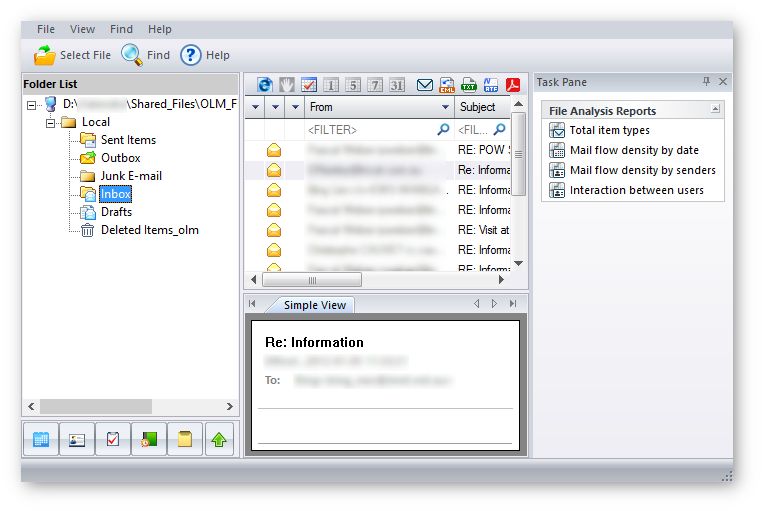 Kernel MBOX Viewer
Whether you're dealing with MBOX files for professional purposes or need an easy way to access your email data, the Kernel MBOX Viewer Tool simplifies the process. It offers a user-friendly experience and ensures you can efficiently work with MBOX files while maintaining data integrity and security.
Features
View single/multiple MBOX files at once
Maintains folder structure
Filter & sort MBOX items
Compatible with all Windows versions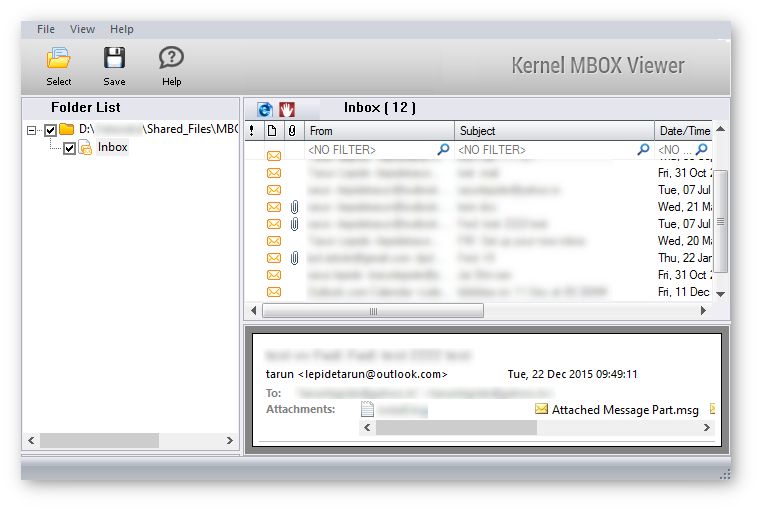 Conclusion
Here, we've listed some of the top desktop email clients and viewers that are definitely worth trying. All of these email clients come in both free and pro versions, and for most users, the free version offers all the essential features they need. However, if you're looking to unlock all the advanced features and functions, the pro version is available.
If you prefer instant access to your email data files without the hassle of setup and customization, Kernel Free tools are an excellent solution for you.