Kernel Unmask Password Recovery Tool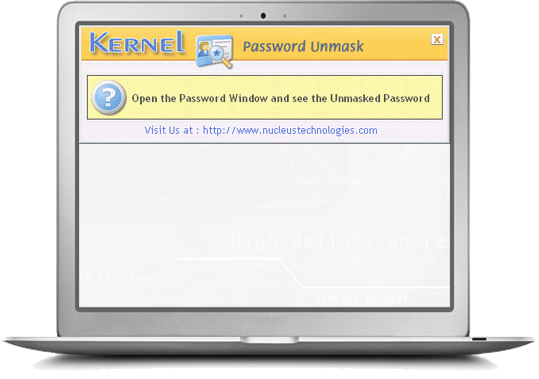 Kernel Password Unmask 1.0 shows and unmasks password of the any Windows 95 / 98 / ME / NT / 2000 / XP / 7 / 8 application or program.
Kernel Password Unmask 1.0 tool is the efficient software that successfully unmasks passwords of any Windows application or program. It extracts the hidden passwords and displays them before the users for further use. It is completely capable to unmask and reveal the password hidden behind asterisks (***** characters).
This effective tool is developed with powerful algorithms that make it enable to accurately reveal the password of FTP Client software like CuteFTP, FlashFXP, SmartFTP etc. It unmasks the password and later opens the window containing password in asterisk form. It lets the users easily open the window and it reveals the characters of hidden passwords.
Kernel Password Unmask 1.0 reveals and unmasks password from program created with any version of Windows including Windows 95 / 98 / ME / NT / 2000 / XP / 7 / 8.