Read time: 7 minutes
When you work with digital video and audio files professionally, then you know how important it is to get the right file format. There are two popular formats – MOV and MP4 – that are widely utilized in multimedia applications, but they don't work equally well across all platforms or devices. In this blog, we will dive deep into the differences between these two formats and explore which one offers the most benefits when it comes to compatibility, quality, performance and convenience.
By the end of it, you should have a full understanding of how each format stacks up against one another so that you can make an informed decision based on your unique situation.
MOV & MP4: Basic Overview
MOV is a multimedia container developed by Apple Inc., which uses its QuickTime technology. It contains both audio and video streams that are stored in separate tracks. The format was designed to be flexible and can support multiple codecs, including H.264, MPEG-2, AAC, etc. However, due to its proprietary nature and lack of compatibility with other devices or platforms, MOV has become less popular in recent years.
MP4 (also known as MPEG-4) is an international standard developed by Moving Picture Experts Group (MPEG). It's a versatile format that can contain both audio and video data in compressed form. Unlike MOV files, MP4 files are compatible with most devices and platforms such as Windows PC, Mac OS X, iOS devices, Android phones/tablets etc., making it an ideal choice for sharing videos online.
Exploring the Features of MOV Vs MP4
Let's explore the features of MOV Vs MP4 in detail so you can make an informed decision about which is best for you.

File Size
The main difference between MOV and MP4 is file size. MOV files are usually larger than MP4s due to its higher quality video compression, but they can be compressed into smaller sizes as well. On the other hand, MP4s are generally much smaller in size compared to MOV files – but this also means that they have a lower video quality compared to MOV files. But you can improve video quality with the use of the best video repair software available.
It all depends on your needs. If you need a high-quality video, then you should use a MOV file; if you want something smaller that can be easily uploaded online or shared with others, then an MP4 is the way to go.
Extension Format
MOV and MP4 are both ISO Standard common video file formats, meaning they are universally accepted as quality standards in digital media files. The only difference between them is their extension type—MOV has a .mov extension while MP4 has a .mp4 extension. This means that regardless of which format you use, your video files will be compatible and accepted almost everywhere.
Environments
The environments in which MOV and MP4 can be used differs slightly—MOV is typically used in more professional settings because it offers high-quality playback capabilities, whereas MP4 is compatible with all operating systems (OS) and media players except for iOS/macOS devices.
However, this doesn't mean that MOV won't work on those platforms either. It just means that it may require additional software or hardware to be able to play correctly on these devices.
3D Support
To quote the next difference between MOV and MP4, MOV does not have native 3D support, but it can still be used to produce 3D films if special conversion tools are used to create multiple views from a single source image or video file. As for .mp4 files, they have built-in support at the video format level which makes it easier to produce 3D films with just one source image or video file without having to convert them first.
Device Support
The next vital difference between MOV and MP4 is device support. While MOV files can be opened on Apple devices (such as iPhones and iPads), they cannot be opened on Android devices or other operating systems.
On the contrary, MP4s have wide support across almost all devices – from iPhones to Androids and computers running Windows or macOS – which makes it easier for people to watch your videos no matter what device they're using.
When To Use
MOV files are best suited for filming and editing purposes because of their high-quality output and large file size which allows you to store more data in each frame of the video file. The MP4 files are best used for watching and distributing videos on the web as they offer smaller file sizes while still maintaining good quality output thanks to efficient compression techniques.
MOV Vs MP4 File Formats (What to Use & What Not!!)
In terms of compatibility, playback quality & more, we can see both formats have their advantages and disadvantages but overall, they both offer excellent performance when it comes to storing audio and video data on various types of devices or media players.
If you need to play files on an Apple device (e.g. iPhone or iPad), then you should use the MOV format since it offers better compatibility with these devices than the MP4 format does & is less prone to common video errors. Else, if you need wider compatibility with different media players or platforms then you should opt for the MP4 format since it's supported by more platforms than MOV files are.
What if My MOV & MP4 Files Become Corrupted?
Have you ever experienced the frustration of being unable to view your favorite video because it has become corrupted? Or perhaps you've tried to upload a video only to find out that it's too large, or the wrong format. These are issues that every user is bound to face at some point. Fortunately, there is an effective and easy-to-use solution for corrupt MOV and MP4 files—Kernel Video Repair. Let's take a broader look at what this program can do for you.
It is a robust tool that allows users to repair corrupted video files in just a few clicks. It's designed for all kinds of media files, including 4K, 8K, VR & 360-degree videos. With this utility, users can easily repair multiple video files simultaneously with an intuitive user interface that's simple enough for both novice and expert users alike. Additionally, it supports all Windows media file formats like WMV, ASF, AVI, DIVX and more.
How Does it Work?
The process of repairing corrupt MOV and MP4 files is actually quite simple. Once you launch the software on your system, you simply need to add the corrupt videos into the main window of the application by using either drag and drop feature or Add File option.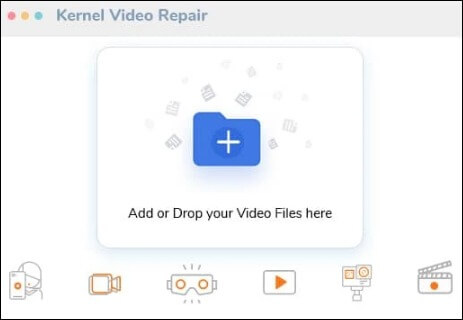 After adding the videos into the software panel, you have to click on the Repair button to start the repair process which will take a few minutes depending on size of file. At last, when the repair process completes you can preview repaired MOV & MP4 files using Preview option before saving them onto your desired location drive or external storage device.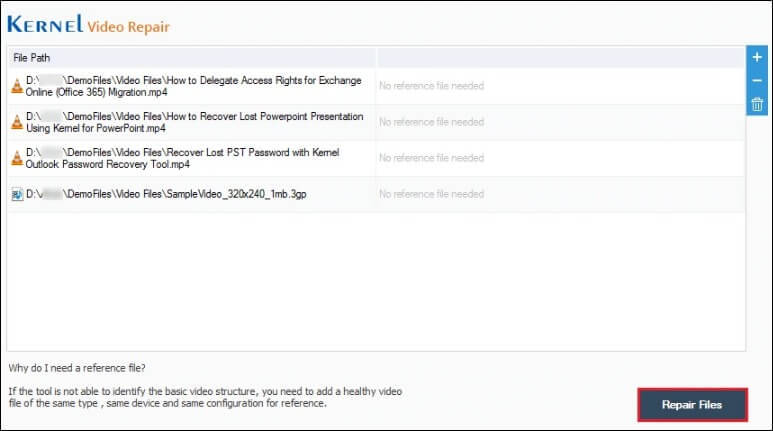 All in all, with its simple GUI design and support for all Windows media video file formats, this tool provides an effective solution for corrupted MOV, MP4 & other video files without any hassle.
Conclusion
MOV and MP4 are two of the most popular video file formats. They both have their own pros and cons, so it really depends on your needs as to which one you should choose. However, while choosing any of these file formats, one should keep various other factors like platform support, file size & other limitations in mind.
All these things must be considered before deciding about which format to choose for saving your videos. And if you ever run into any corruption issues with your files, be sure to install our Kernel Video Repair tool– it's one of the best in the business.