Read time: 7 minutes
PDF came with of reputation of being a secure document format for Windows, iOS, Linux & any other OS. This made PDFs popular and now every other user will come across a PDF file in one way or the other. Be it contracts, invoices, eBooks, credit card statements, bank statements, tax, or insurance forms, the usage of PDF is limitless. But there can be instances when you need to make your PDFs editable.
The quickest and simplest way to edit PDFs in seconds is with the use of PDF Editors. PDF editors let you fill interactive PDF forms with ease, sign a document & share it online, make annotations, mark up a pdf file for corrections, and add and delete texts & images for proofreading. Though there are many PDF editors, the free editors and paid editors vary in their features. Today, we have the top 6 free PDF editors that will assist you in editing your PDFs easily.
Free PDF Editors: Best 6 in the Market
These are 6 free PDF editors that stand out in the market as there is a range of options that are at par with those of professional tools. The list is as follows.
Smallpdf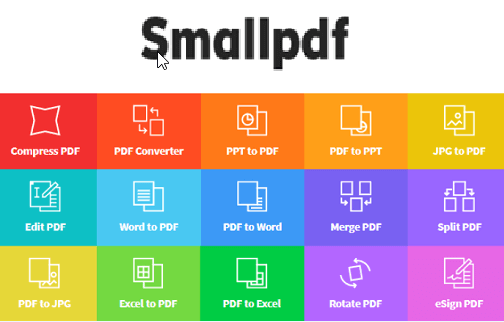 Smallpdf is one of the most popular online PDF solutions. It offers a variety of tools for working with PDF documents, including a free PDF editor, file converter, file compressor, etc. However, a lot of essential features are locked in its free version. But for the sole purpose of quick PDF content editing, this tool has easy algorithms and helps you edit your PDFs in a matter of seconds. It can also be used as a simple way to repair PDF files.
Features
Smallpdf allows you to insert page numbers in PDF documents.
You can easily convert Word, Excel & PowerPoint files to PDFs with this tool.
You can protect the PDF files via password encryption.
| | |
| --- | --- |
| Merits | Demerits |
| A comprehensive PDF toolkit for conversion, signing, editing, etc. | A great tool for compressing files. |
| Doesn't handle large PDF files well. | When saving a processed file, users cannot change the name. |
Sejda PDF Editor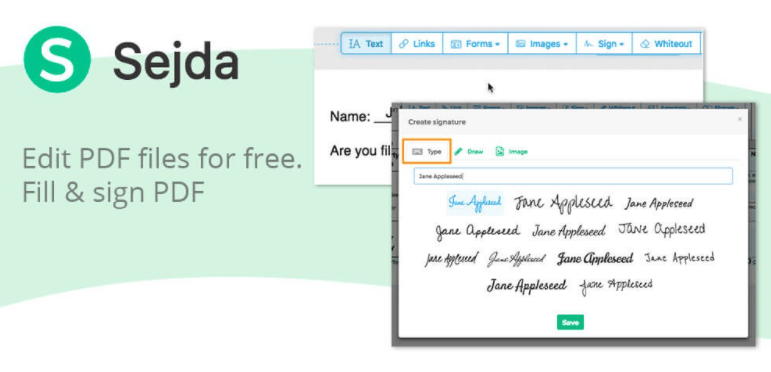 With its impressive features, Sejda is one of the best free PDF editors on our list. It makes editing PDF files simple. In addition to editing PDF documents, the software is capable of adding signatures & comments, creating fillable forms, and editing PDF content.
Features
With this tool, you can annotate PDF files.
It also allows you to insert shapes.
| | |
| --- | --- |
| Merits | Demerits |
| There are no page limits or hourly limits. | It has less security than other PDF editors. |
| Editing unlimited documents are possible. | It does not have an easy-to-use interface. |
| | OCR is not available in this free online PDF editor. |
Adobe Acrobat Pro DC

Still, Adobe Acrobat Pro DC Editor remains a great PDF editor with a host of top-class features that can be used to convert, edit, and annotate PDF files along with fixing common PDF file errors.
Features
You can convert, share, and sign PDF files with Adobe Acrobat Pro DC.
You can create and edit PDFs with it.
With the mobile app, you can annotate, sign, and share PDF documents.
| | |
| --- | --- |
| Merits | Demerits |
| You can edit scanned PDFs using OCR technology. | Due to the high cost, it might not be a good buy for individuals & small businesses. |
| This tool has an easy-to-use user interface with a good user experience. | Compared to other alternatives, it is an expensive PDF editor. |
PDFelement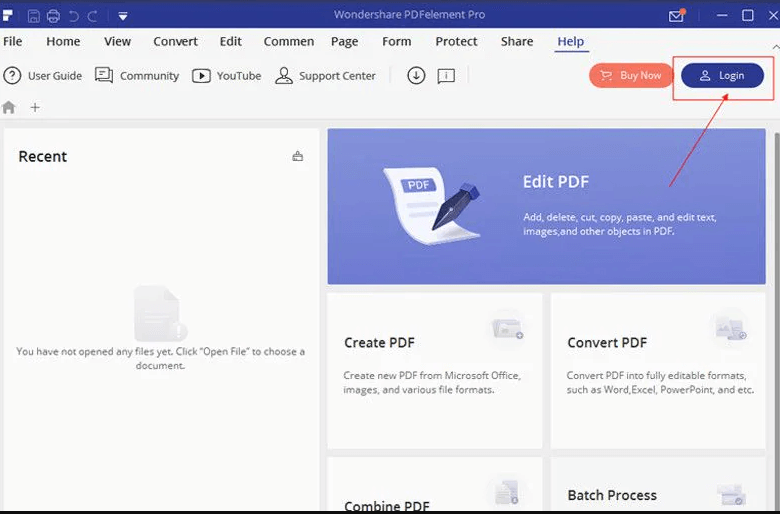 It is hard to find a better PDF editor for Windows than PDFelement. The PDF editor comes with a free trial that allows basic PDF editing. Additionally, the paid version offers an excellent value & it is inexpensive in comparison to other PDF editors. This PDF editor enables you to annotate, edit, convert, add signatures, fill PDF forms, and convert PDFs.
Features
With PDFelement, you can create PDF files, edit text & images in PDF files, secure & sign PDF files, convert PDF files, and fill PDF forms.
You can convert scanned documents into editable PDF files with this editor.
There is support for Optical Character Recognition (OCR).
It can compress and optimize documents.
It allows you to add a digital signature.
| | |
| --- | --- |
| Merits | Demerits |
| Using PDFelement is easy for beginners as well as professionals. | In the trial version, there are only a few features. |
| Before purchasing, users can test it with a trial version. | |
| You can edit/extract PDF files using OCR technology. | |
| Your documents are secured with this tool. | |
| A variety of functions are available, including editing, converting, annotating, signing, protecting, and compressing PDF files. | |
| Additionally, it provides Document Cloud services, which make it possible to access your cloud documents from any device. | |
AbleWord PDF Editor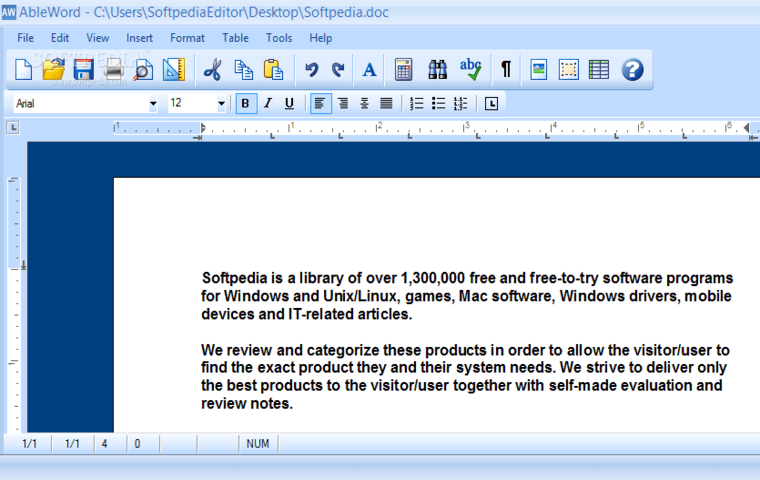 Even though it's not as popular as others, we still consider it one of the best free PDF editors. You can edit PDFs easily just like a word document since it is a word processor as well. In addition to reformatting images, adding or editing headers and footers, and creating tables, AbleWord supports many useful features. A spell checker is also available.
Features
With AbleWord, you can add tables. headers and footers.
Formatting the image is also possible.
It also includes features like print preview, and spell-check.
| | |
| --- | --- |
| Merits | Demerits |
| It comes with a variety of MS Word features. | The quality of its output falls short of some top PDF editors. |
| It is free and equipped with an easy-to-use interface. | A limited number of features are available. |
Nitro Pro PDF File Editor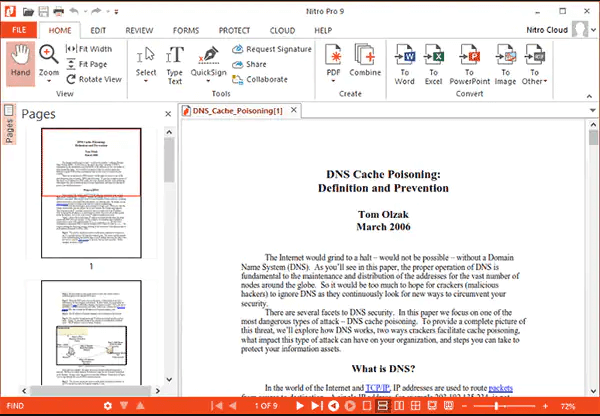 Nitro Pro has many features for editing PDF files. It includes features such as editing, merging, reviewing, and collaborating. You can also fill, sign, and secure PDF documents with the Nitro editor. It is compatible with all Windows OS & has two versions: Personal & Business.
Features
With Nitro, you can share and eSign documents.
It can create PDF files from any printable format, and convert them to Doc, PPT & XLS formats.
You can build and fill forms, review and annotate pages, and organize them.
With this tool, you will have advanced security.
It allows users to share and store PDF documents.
| | |
| --- | --- |
| Merits | Demerits |
| It uses OCR technology to edit scanned PDFs. | Limited features are available in the trial version. |
| It is simple to use and quick as well. | In comparison with other top PDF editing software, it is expensive. |
Editing PDFs just became easy with these top free-of-cost PDF editors. Drag, drop and upload – you are all set with the editing document within seconds ready for modifications. Still, there can be times when your PDF files become corrupt or inaccessible. Editing is far away now as we need to access our file first. To tackle such a serious problem, you must always keep a PDF repair tool like Kernel for PDF Repair.
Kernel for PDF Repair is a powerful tool that helps you repair corrupted PDF files and fix the PDF Error the file is damaged and could not be repaired. A powerful data recovery algorithm and interactive GUI make the software easy to use. Using this tool, you can fix a bunch of damaged PDF files in one go without losing any kind of data, formatting, or properties. Furthermore, this advanced tool even recovers hyperlinks, contacts, notes, page tree, cross-references, and tables. With robust recovery mechanisms and an intuitive user interface, you can easily recover any version of Adobe Acrobat PDFs.
Final Say
Our article compiles the best 6 free PDF editors in a nutshell. With every editor unique in its capabilities, it is your call to choose the perfect one as per your requirements. Also, it is recommended to keep a copy of a PDF repair tool like Kernel for PDF Repair as a security against any corruption issues in your PDFs. This advanced repair tool is free to download and simple to operate.