Read time 5 min
Kernel MBOX Viewer is a software designed to open MBOX file on your system without having email applications. This is a free utility with which you can open MBOX files created with email clients like Thunderbird, Gnu, AppleMail, Eudora, Postbox, Opera, PowerMail, etc. According to a leading software sharing website, https://download.cnet.com/Kernel-MBOX-Viewer/3000-2369_4-76457818.html Kernel MBOX Viewer is one of the most top-rated tools in the market.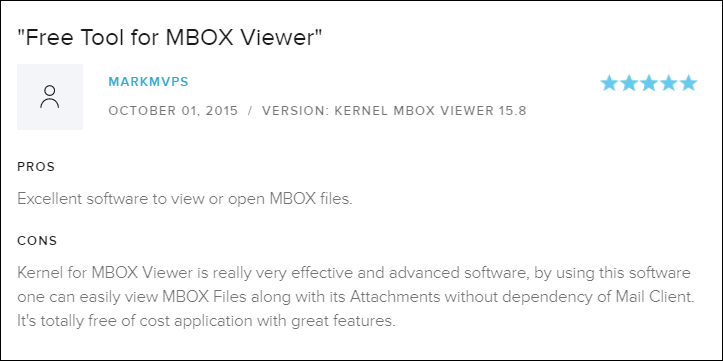 Kernel MBOX Viewer
This is an advanced tool that opens all sort of MBOX file formats that belong to MBOX family, like MBOX, MBX, MBS, etc. The tool opens all the emails and attachments that an MBOX file contains.
This tool opens not only healthy MBOX files but also corrupt and damaged files. Because the tool can open even broken and inaccessible files, you need not to have a repair tool separately to fix the file before processing it for preview.

Why Kernel MBOX Viewer?
Kernel MBOX Viewer is designed and developed using advanced technology, and it has very unique features which make it different from others. What made visitors of Cnet chose this tool over any other tool in the market? Let's have a look:
Opens MBOX files and displays emails
No restriction on MBOX file size for viewing
Opens healthy and corrupt files very easily
Feature to add multiple individual files or a whole folder
Supports all file formats come from MBOX family
Maintains data integrity without touching the structure, hierarchy, and format
Supports a vast number of MBOX Email clients
Preview entire data from the MBOX files including attachments
Feature to save the MBOX email list in HTML format
No cost involved at all, it is totally free
Compatible with all versions and updates of email clients
Supports all versions of Windows
Some of the Positive Reviews Kernel MBOX Viewer has Received from Users: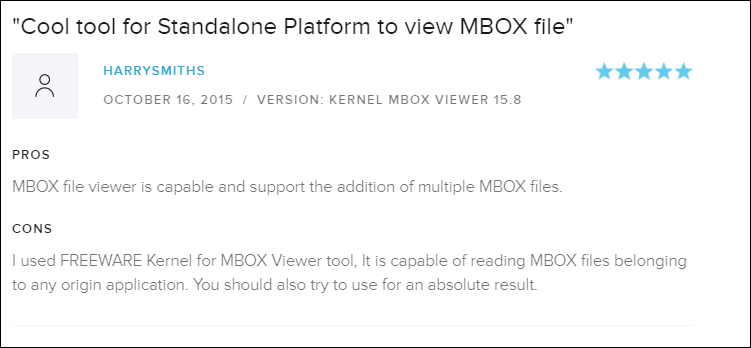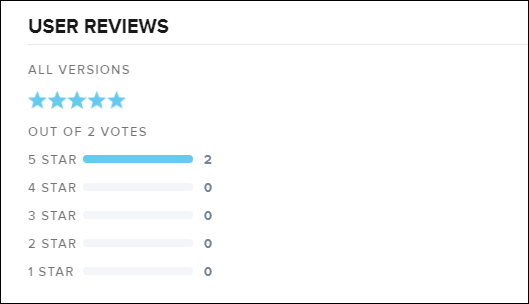 How Does It Work?
Let's see how easy it is to operate Kernel MBOX Viewer:
Select the email client from the list and click on Next.

Click on the Add Files to add one or more files or select Add Folder to add a whole folder and click on Finish.

Once the MBOX file scanning is done, you will have the preview of its content. Just click on the individual items to have the preview.

If you want to save the email list in HTML format, click on the 'e' icon shown in the image and provide a destination to the file. Click on OK.

Now you have an HTML file with all the details of the MBOX emails. You can access the list from the location where you have saved it.

So, this is how you can open and view MBOX file with Kernel MBOX Viewer. We have tried and concluded that it was a smooth process. If you want to move further and save the file, then you can learn how to do it with free methods to convert MBOX to PST or you can go for more simplified solution with Kernel for MBOX to PST, a similar tool with saving capabilities. Hope these details were helpful, have a great experience using Kernel MBOX Viewer.

Kernel MBOX Viewer Tool Video Tutorial