Read time 6 minutes
Summary: This discussion explores the importance of video format conversion, presents the top five free MP4 converter tools of 2023, compares professional and free options, and emphasizes the need for user trials to make informed choices in this vital task.
Converting video file formats becomes essential to fulfill a variety of general and professional needs, including ensuring compatibility with different devices, drivers, and hardware, extracting audio, video editing, and creating movies. MP4 stands out as one of the most popular and widely utilized video file formats, making it frequently necessary to convert other file types into MP4. In this discussion, we will explore the top five free MP4 converter tools and delve into their unique features.
What is a Perfect Video Conversion Tool?
There are some essential features and functions which video users look for in a video conversion tool. Let us have a look at them.
Convert all popular video file formats, including MP4
Support all popular video file formats as output format
Video files of all sizes and resolutions should be supported
Compatibility with your OS environment
Simple design, features, and GUI for easy working
Free of cost or cost-effective
Convert video files from any device, including professional HD cameras and drones
Most video users anticipate these features for a seamless and rapid conversion experience, devoid of any complications. When a video file converter tool incorporates these capabilities, it becomes highly desirable for users. Share with us the free mp4 converter tools that have achieved top rankings in 2023.
Top 5 Free MP4 Converter Tools in 2023
Find below the list of top 5 MP4 converter tools in 2023.
In our exploration, we'll delve into the key features of each of the aforementioned MP4 video conversion tools, as well as a discussion of their respective limitations. This comprehensive analysis will aid you in making an informed decision regarding the most suitable tool for your business needs.
Kernel Video File Converter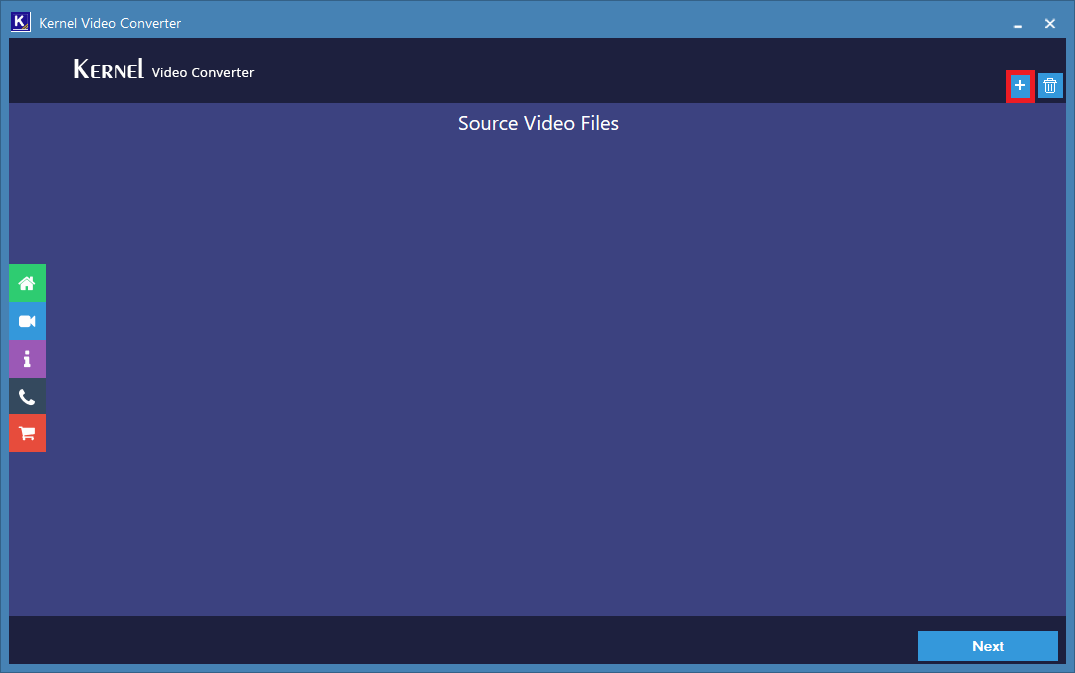 Prominent Features
Converts mp4 and other video file formats to most of the popular formats
Converts any number of video files together
Converts videos from all devices and of all formats
Extracts audio from video files
Multiple output format categories for conversion
Saves converted video files to the desired destination
Simple and interactive Graphic User Interface
Support for all Windows Operating System versions
Free version for understanding software working
Drawbacks
Does not include video editing features
Does not work in the Mac environment
The trial version offers 15-second video conversion only
Movavi Converter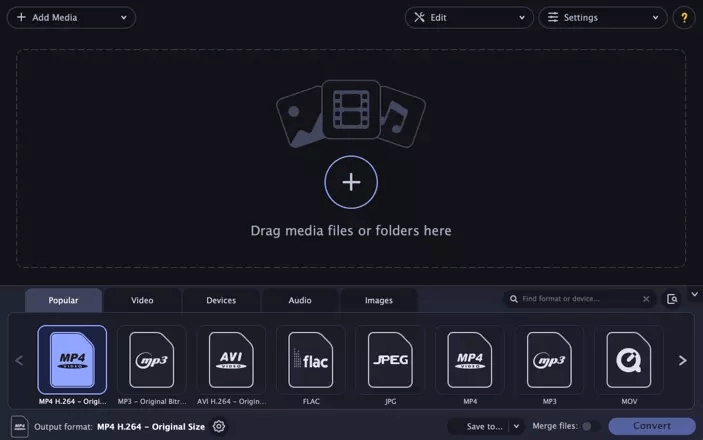 Prominent Features
Drag and drop feature for easy addition of video files/folders
Video editing facilities like Adjustments, Effects, Subtitles, Watermark, Crop, Rotate, Trim, etc.
Convert videos from any format or device to another
Extracts audio from video files
File size, quality, resolutions, and audio adjustments facilities
7-day trial version
Works on both Mac and Windows versions
Drawbacks
Graphic User Interface is not so convenient
Is more like a video editing tool
Prism Converter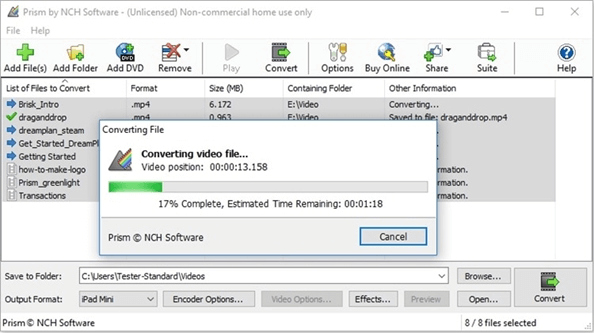 Prominent Features
Converts MP4 and other video formats
Converts DVDs to digital files
Compresses videos and allows editing
Offers preview of converted videos
Supports both Windows and Mac environments
A free version of the software is available
Drawbacks
The free version supports a few encoding formats only
A lot of features and steps leading to a longer duration for conversions
GUI could be more simple
VLC Converter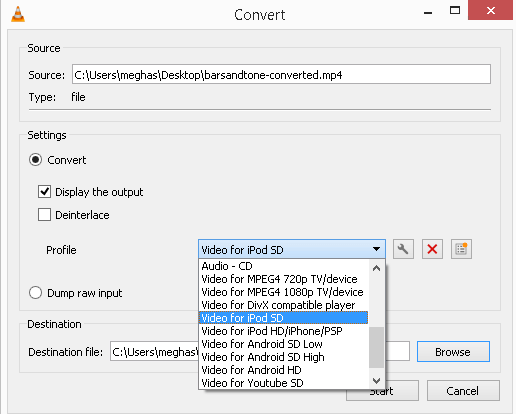 Prominent Features
Free video file converter tool
Convert MP4 and more video file formats
Convert multiple video files together
Convert to selected video profile
Conversion settings like display output, etc.
Drawbacks
Limited video output formats for conversion
Unsatisfactory outputs and results many times
Unreliable for large-sized video files
Not for HD and high-resolution videos
Online Converters
Online video file converters are used by some users as there is no download and installation needed.
Prominent Features
Free of cost converter tool
Add files manually or by drag-drop action
Converts multiple video files to the selected file formats
Move converted files to Google Drive or Dropbox
Generate download links after the conversion
Custom settings for quality, aspect ratio, codec, ratio, flip, etc.
Converted files are available for download for up to 24 hours
Drawbacks
Supports video file conversion of files up to 100MB size only
FreeConvert
Prominent Features
Completely a free converter tool
Convert MP4, MOV, MKV, and more formats
Add files from the drive, device, Dropbox, Google Drive, etc.
Advanced video conversion settings – video codec, screen size, aspect ratio, frame size, etc.
Converts to audio and video formats
Drawbacks
Supports video files of size up to 1GB only
Limited output video formats for conversion
Professional Video File Converter Vs. Free Video File Converter Tools
While free video conversion tools may be enticing, they often come with several limitations, including constraints on video file size, available formats for conversion, user-interface complexity, and extended conversion times. This situation underscores the need for an automated professional video converter tool. Let's explore the advantages of using a professional video file converter in comparison to free alternatives, to help users make an informed choice.
Now that we understand the benefits of a professional video conversion tool, let's introduce one of the top solutions available in the market: Kernel Video Converter. This remarkable tool excels in converting video files from any format and source device to another desired format.
Summary
Now that we've thoroughly examined the main features and limitations of the leading video converters in 2023, the choice ultimately hinges on your specific needs. Factors such as file size, desired video output format, user interface simplicity, reliability, convenience, or other personal preferences may influence your decision. However, it's advisable to explore the free versions of each tool before making your final choice. This trial will provide valuable firsthand experience to help you make an informed decision that aligns perfectly with your requirements.
Have a smooth video file conversion with the video file converter tool of your choice!