Excel file inaccessibility issue often arises when system is unable to locate it due to corruption. The severity of corruption decides whether content present in the MS excel file will be retained or not. This puts user into great dilemma whether destined file is secure. To obtain the required MS excel file, user looks for several solutions that promise to retain the file content. Insulated with several algorithms these solutions are either provided by Microsoft or prepared by third-party tool. Before entering into solution phase, you must get yourself introduced to excel file error.
Possible reasons for excel file corruptions
The excel file corrupts when system unread its identity and displays "inaccessibility" of file. Now, different causes of MS Excel file corruption can be answered in the following points:
Virus attack or activation of other malicious software
Abrupt shutdown of MS Office
Sudden Power Failure
Intentional file deletion or corruption
Software issues in hard drive
Non-compliance of software with system
The above mentioned reasons are the possible causes of the file corruption. User should be quick and vigilant enough to retrieve out the data from corrupt excel file. After brief introduction with the issue, it is time to introduce a viable solution that works impeccably when comes to fixing excel file corruption issue.
Clean & effective method for recovering corrupt MS Excel file
Microsoft offers near-to-perfect solution to Recover Unsaved or Overwritten Excel Files. These solutions include:

OR
Use of "Open" and "Repair" command
Method 1- Initial method for workbook recovery-HTML Format
Saving the file in HTML format is considered as most approachable method in field of excel file recovery, and to do so the steps you are required to perform HTML format recovery method are as follows:
Open the file
Move to Save As, and choose other options from quick lists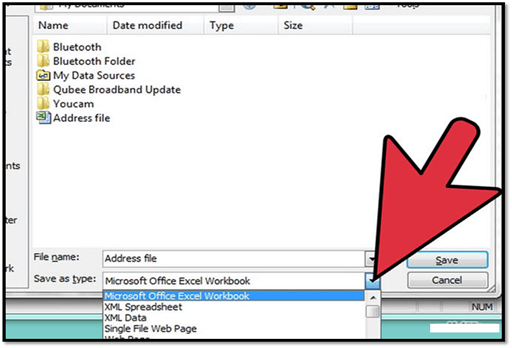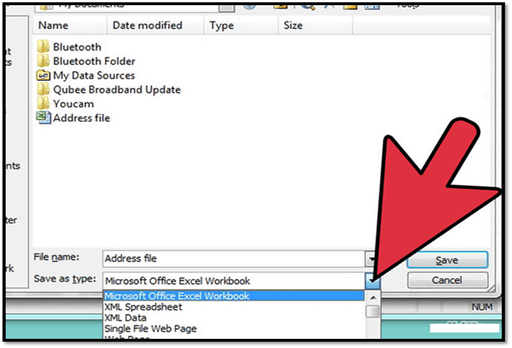 Select webpage from possible file formats
Ensure about selection of Entire Workbook and then click on Save button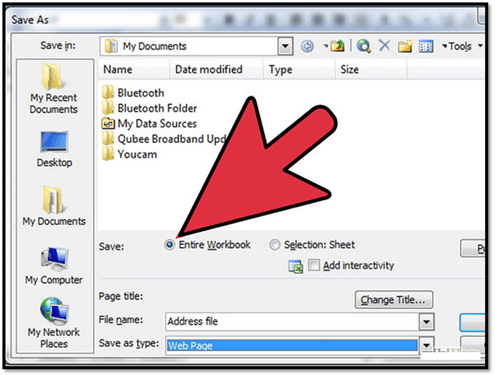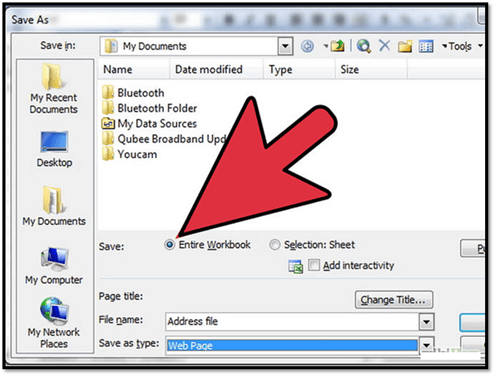 Now, locate the recovered file
Select the file, and choose Open with>Microsoft Excel.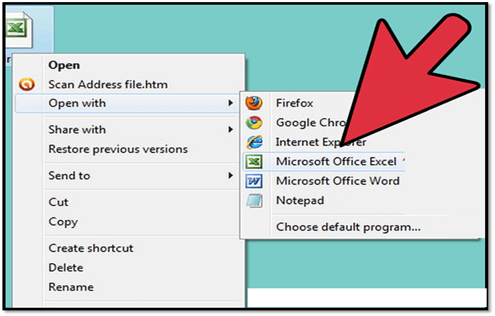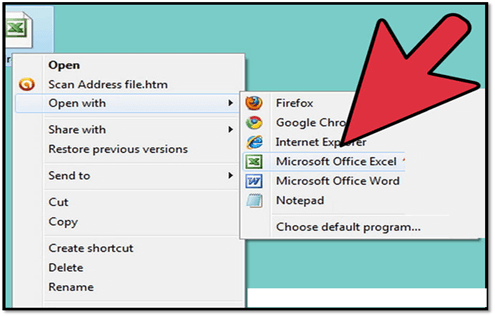 Now, go to Save As and choose Excel format from drop down.
Change the title of the file to avoid confusion and click Save.
In most of the occasions, the above mentioned method eludes you from problem of inaccessibility of MS Excel file. Now, you can easily process out excel file repair without any hesitation.
Method 2- Open and Repair Method
Use of "Open" and "Repair" command as an alternative method. This method simply uses open and repair strategy to retain the entire content from corrupt excel file. The strategy followed by this tool is as follows:
Click File > Open
Open the location where corrupt file is located
From Open dialog box, select the corrupt workbook
Now, click "Open and Repair"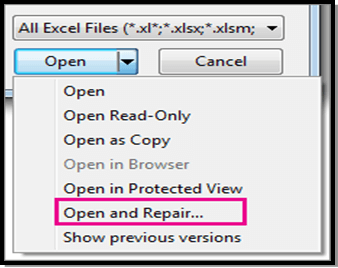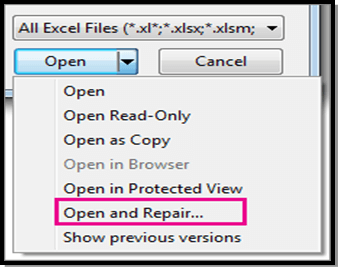 To gain maximum data, select Repair option
Both the methods give extraordinary performance. Use of recovery method depends upon the intensity of corruption. Revival of excel workbook can be accomplished using any of the above mentioned methods.

Watch the Complete Video to Repair Corrupt Excel Files