The best way to fulfill all your EDB data file conversion needs is using a trusted software designed specifically for Exchange Server EDB file handling. The most popular and innovative IT recommended solution is Kernel for EDB to PST Converter software. The EDB to PST converter software designated to import individual folders of EDB files like Inbox, Calendar, Contacts, Journals, Tasks, etc.
Using a third-party software, us fastest and safest method that can efficiently import calendar entries from EDB database file to Outlook PST file hassle-free. Let's move ahead and follow the step by step guide to import contacts successfully.
Perfect Solution to Import Calendar from EDB to Outlook PST:
Step 1: Open Kernel for Exchange Server software and select the Offline EDB file option under Recover or Migrate from any of these Sources.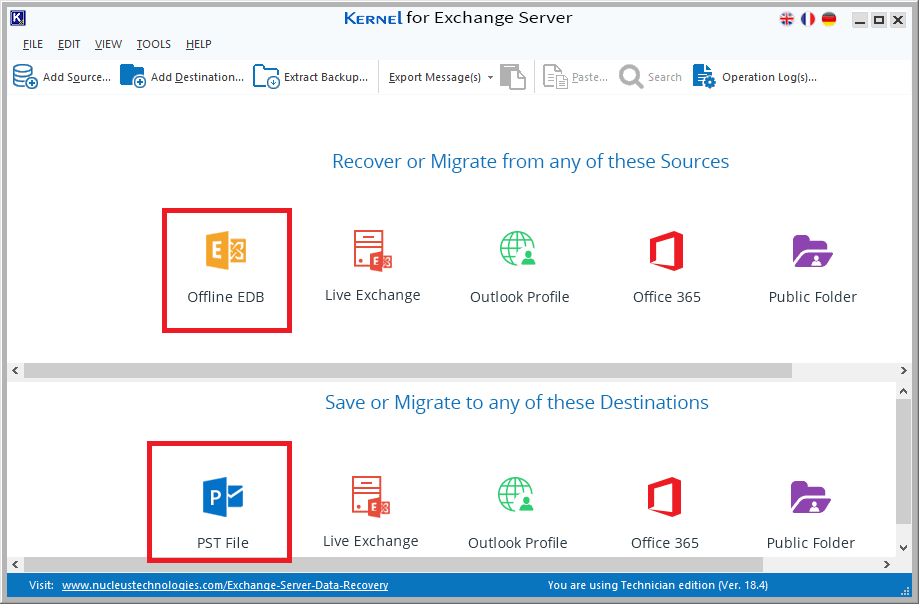 Step 2: Select the Offline EDB File as the source type from the list and click the Next button.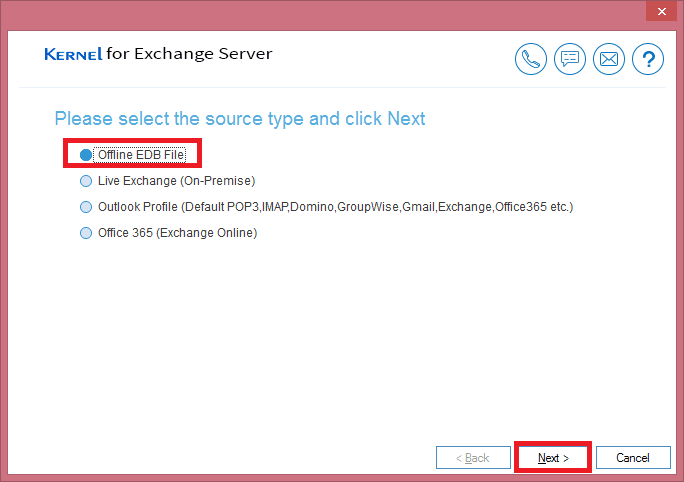 Step 3: Browse to select or search EDB file on your local machine.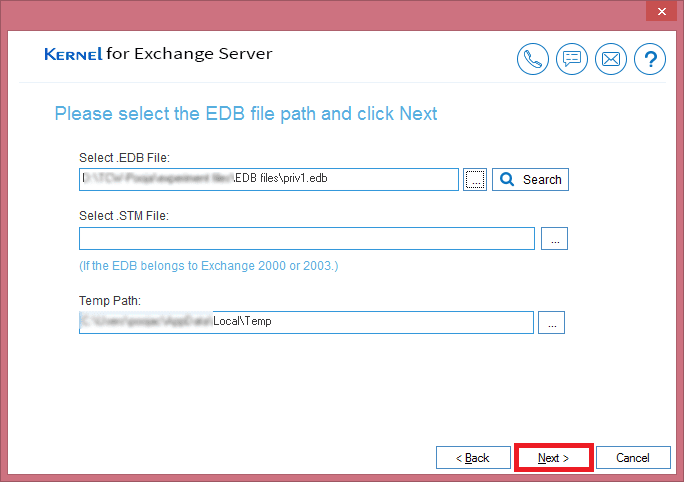 Please note: If the EDB file is a backup copy of Exchange version 2000 or 2003, then you need to select.STM file related to EDB file.
Step 4: The software offers two smart EDB file scanning that helps in faster processing of EDB file. Select the desired scanning mode and click the Next button.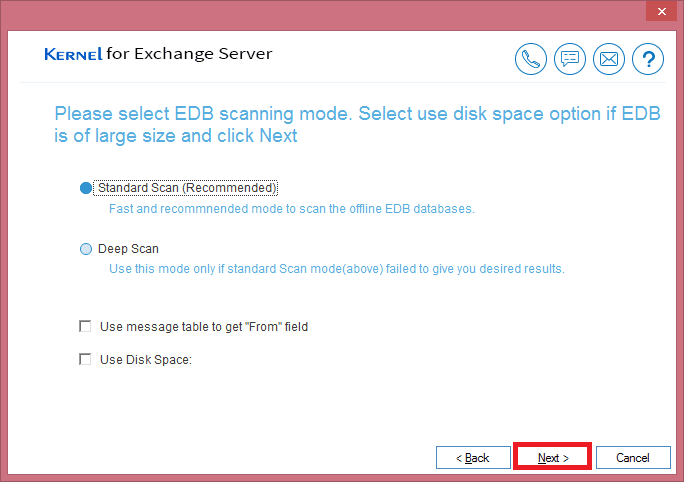 Step 5: Look for Add destination option after adding the source successfully. You can find the option in the Menu bar.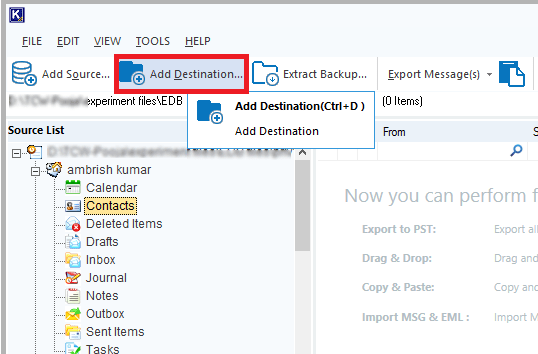 Step 6: Now, add destination as PST file by selecting Create New PST File option from the given options, click Next to proceed.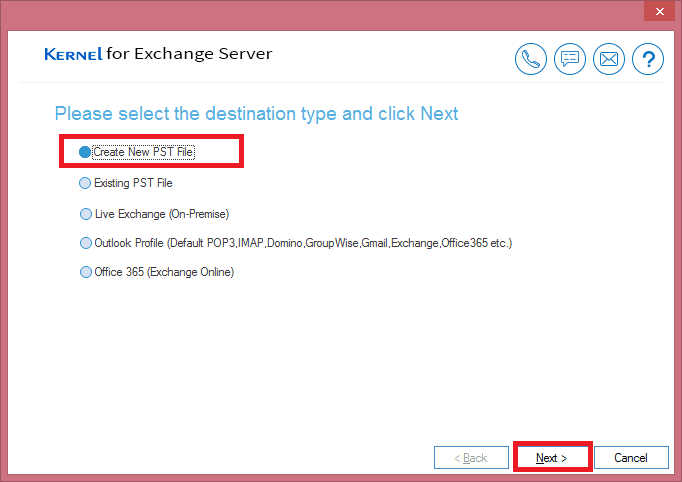 Step 7: Simply look for Calendar folder within the EDB file mailbox and right click to select Copy Folder option.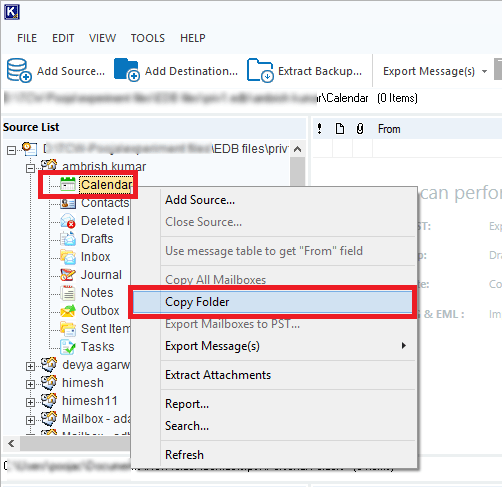 Step 8: Under Destination List, expand the PST file to find the Calendar folder. Simply right-click on the folder and select Paste Folder option. And, all the calendar entries are simply imported to PST file from the EDB file.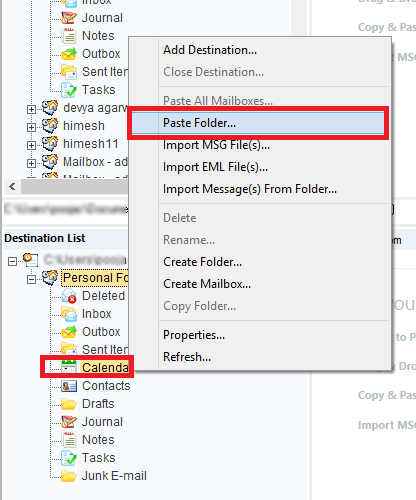 Concluding Words:
The step by step guide focuses on importing Exchange Server EDB mailbox Calendar entries successfully to MS Outlook compatible PST file. The process is simple and easy to follow and does not require any technical expertise at all. Any naïve user with computer and software knowledge can perform the method with the help of Kernel for EDB to PST Converter software.The software can also help to repair a corrupt Exchange database and export Exchange mailbox for specific date range to PST file.