Exchange Server serves as the backbone of IT organizations, particularly those heavily involved in customer service. Within an Exchange Server database EDB file, you'll find a wealth of essential items, including inbox messages, calendar entries, contacts, deleted items, drafts, journal entries, notes, outbox contents, sent items, and tasks. It's imperative to create backups of Exchange EDB files to prevent data loss or inaccessibility, which can occur due to server crashes, maintenance downtime, or file corruption.
In addition to backing up emails and other items, it's equally vital to prioritize the backup of contact information. In the event of EDB file corruption or unavailability, the entire mailbox becomes inaccessible, making it crucial to safeguard important business addresses and contacts. These valuable contacts should be securely stored on the local machine in a reliable file format, such as PST, well in advance to ensure their constant availability. This underscores the necessity for a comprehensive solution to seamlessly import EDB file contacts into Outlook PST files.
Numerous direct and indirect methods exist for importing contacts from EDB files to Outlook PST files. Among these methods, a highly effective and user-friendly solution involves utilizing a professional tool known as the EDB to PST Converter. This specialized tool is designed to seamlessly convert data from both corrupted and healthy EDB files into PST format, and it extends its capabilities to various other platforms such as Live Exchange Server, Office 365, and more.

Import Contacts from EDB File to PST File:
To successfully import contacts from an EDB file to PST, follow the straightforward steps outlined below one by one.
Step 1: Start Kernel for Exchange Server software and look for Offline EDB add source and destination as PST file.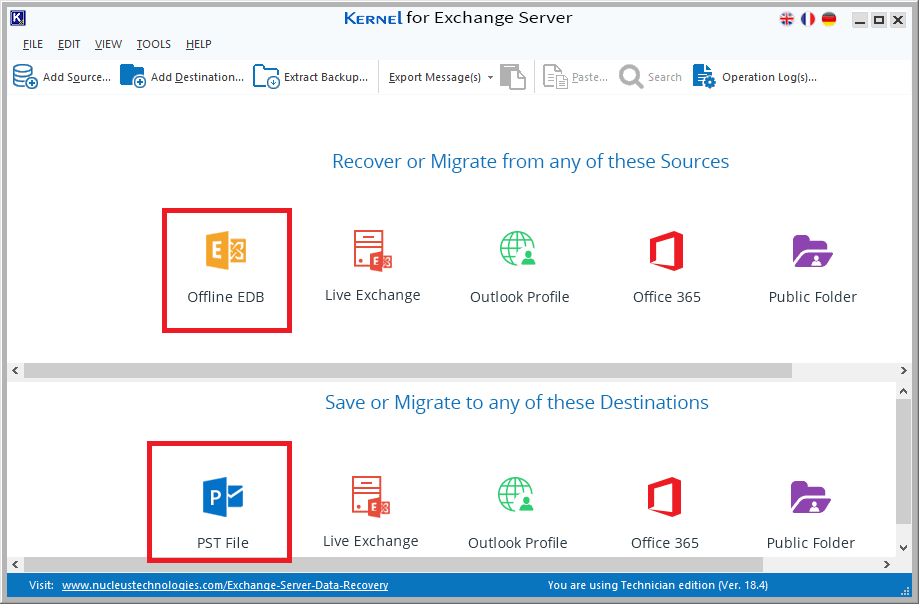 Step 2: Select a source file as Offline EDB file from the listed options and click Next.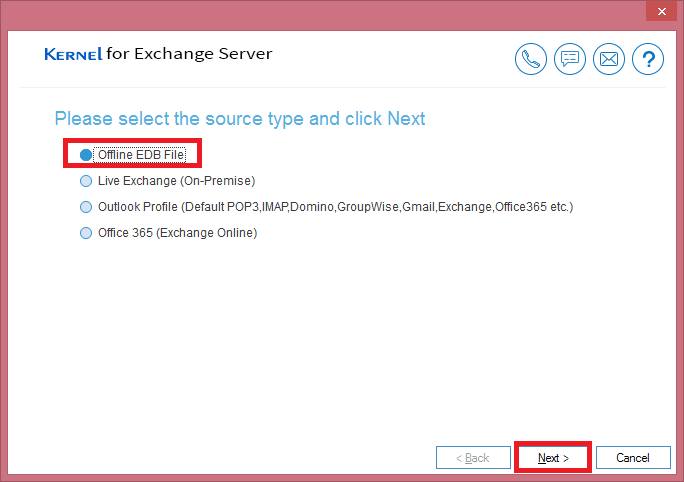 Step 3: Click Browse button to select an Offline EDB file saved on your computer and click Next to proceed ahead.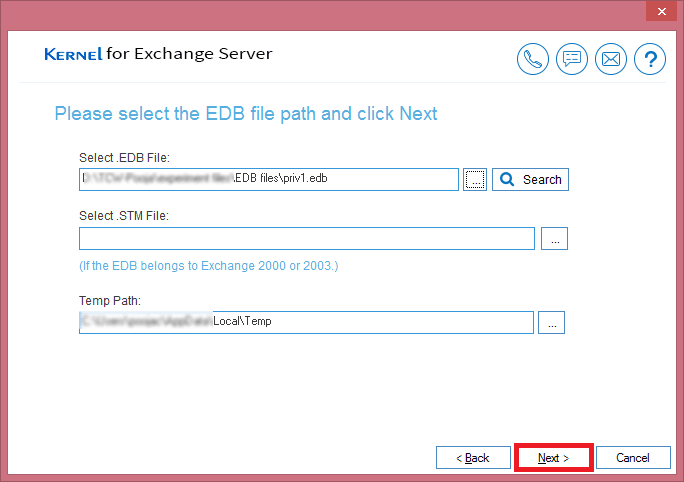 Step 4: Choose any scanning mode from the EDB scanning mode for faster processing, click Next for the next step.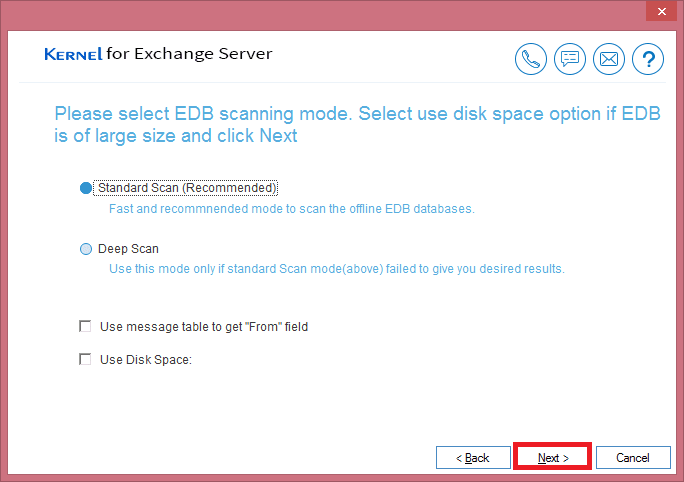 Step 5: Click on Add Destination button from the menu to add a PST file.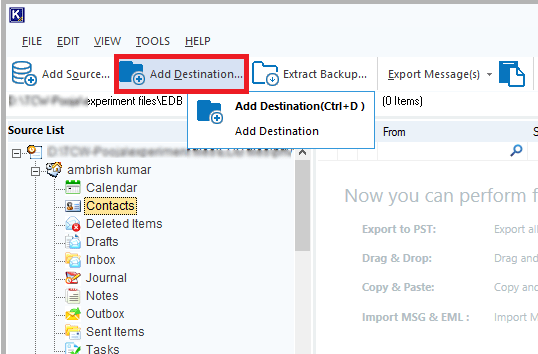 Step 6: Choose to Create New PST File for importing contacts to it and click Next.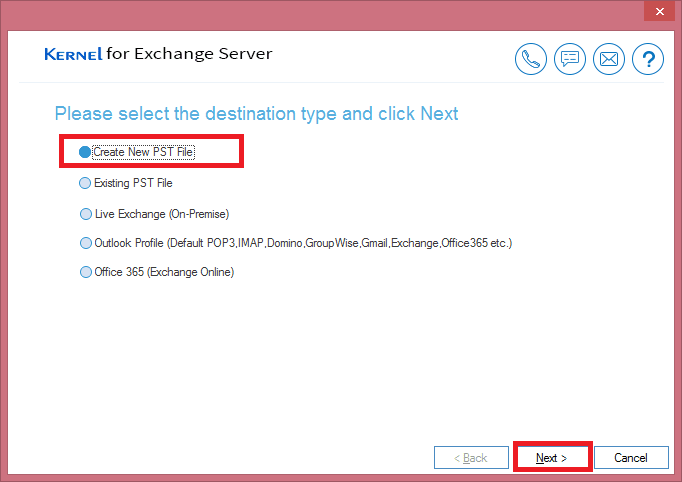 Step 7: Select or create a new folder on your local machine to save the PST file and click OK and then click Next to proceed further.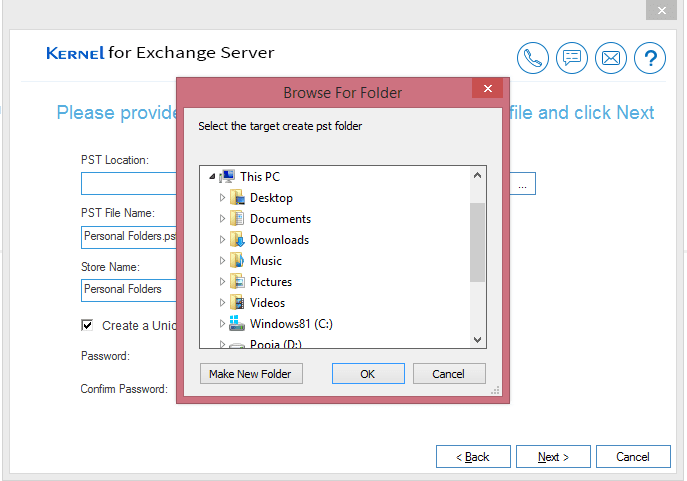 Step 8: Once the PST file is successfully saved you will be prompted with all the saving path details. To proceed to click the Finish button.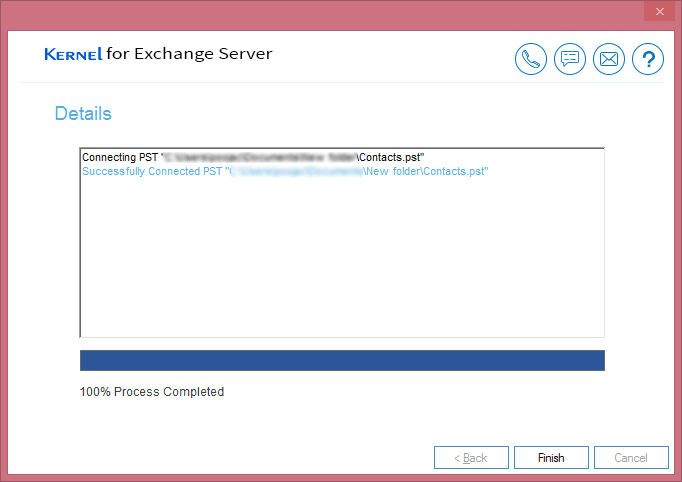 Step 9: Now, to import contacts from the EDB mailbox file, expand the mailbox and look for Contacts folder. Now, right-click and select Copy Folder option.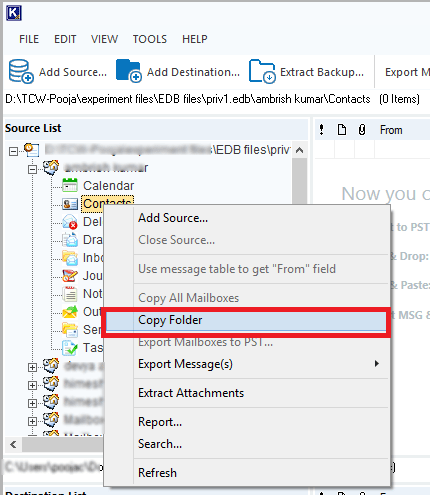 Step 10: Move to the destination section within the software environment and look for Contacts folder within the newly created PST file. Finally, right click on the Contacts and select Paste Folder.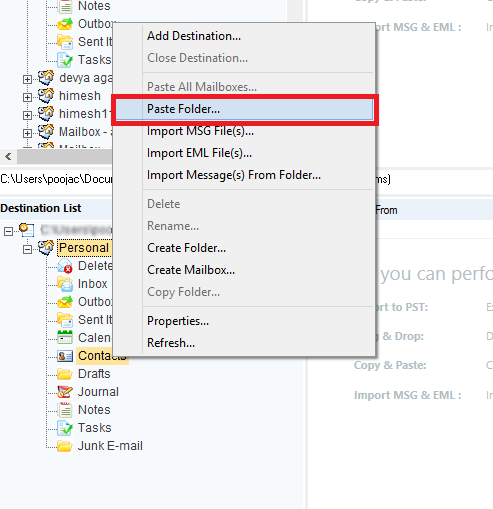 Final Lines:
Your EDB file or mailbox contacts have been successfully saved to a PST file. You can access this PST file at any time in the future to import your contacts into the Outlook mailbox application. Additionally, the software is capable of recovering deleted contacts in Office 365, offering a straightforward process that saves you valuable time while delivering high-quality performance.
Furthermore, this software boasts a range of other advantageous features, including advanced search functionality, an integrated backup extractor, the ability to export attachments and messages, and support for migration of Exchange EDB files to Office 365. These features can prove invaluable in times of Exchange Server crises and enhance the utility of the software.