Yes. It helps you resize PST file to a manageable size. Outlook PST recovery tool has a PST splitting feature to save the mailbox items to multiple PST files. This option can be seen in the Manage Recovery PST dialogue box as: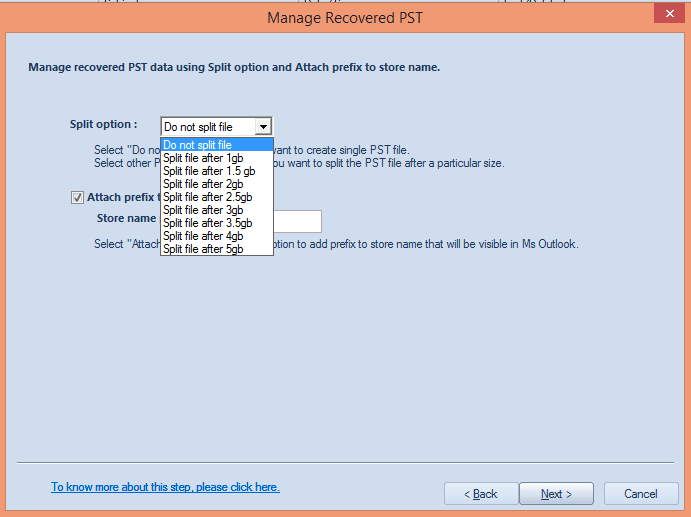 In this dialogue box, there is a PST Split option - Do not split file or Split file after gb.
The Do not split file option lets you save the recovered PST file as a single file.
The second option is beneficial for large PST file management. You can save your large PST file as a number of small PST files by splitting it after a certain size. For instance, Split after 1gb, 1.5gb, 2gb, 2.5gb, 3gb, 3.5gb, 4gb, or 5gb.
Thus, PST file can be resized for sure using Kernel Outlook PST Repair tool.