Gmail is very well-known to us and it can well be assumed that if not all, most people have Gmail accounts. The following write-up is dedicated to what PST and Gmail are and why does one need to convert or import PST files to Gmail. The write-up further explains the procedures involved in such import of PST files to Gmail. In this world of developing Digitalization, emails have become an unquestionable part of communication. Two of the most important email clients today are Outlook and Gmail. MS Outlook has MS Office Suite, and its email data is stored in two different file formats, namely PST and OST; in Windows.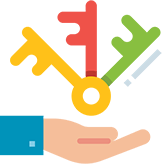 Instant Solution
Download Kernel Import PST to Gmail, an automated tool to import PST files to Gmail and other IMAP accounts like AOL, Thunderbird, Yahoo Mail, Outlook.com, etc. without any error.



Reasons for The Import
But why Import PST to Gmail? Well, Converting PST files to Gmail, has its own perks. The benefits of this conversion are being enumerated in the following points:
Gmail gives you large storage so that you can store important emails for free.
Gmail allows you to use several apps using a single Gmail ID.
Gmail gives you a chat messenger which you can use to chat using its amazing stickers.
Easy to manage.
You can access it through any compute irrespective of time and place. Whether it is Android or an Iphone, Windows Office Suite, or Mac OS, it can be synchronized easily irrespective of the device in use./li>
Comparing it with any other email clients, Gmail is free as well as easily usable than other email clients. With Gmail, you don't have to be very techy.
Lost your Gmail password? Don't you worry! The account recovery has become way more advanced and easier with Gmail. With merely using your phone number (or following some easy methods), you can easily recover your Gmail account.
You can send an email within half a minute (it is speedy) and that too, in a secure way.
Unlike Outlook, (where buying a licensed version of Microsoft Suite is necessary to use Outlook). Gmail requires no such fees.
Having described in detail the reasons for importing PST to Gmail, it is time we see how the conversion works.
How to Import PST to Gmail?

Manual Method to Import PST to Gmail

Manually, this may be done in two steps if you haven't configured your Outlook yet.

Step 1: Modify your Gmail settings

Log-in to your Gmail account.
Click on the gear on the top-right.
Click Settings.

Under Settings, click on Forwarding and POP/IMAP tab.
In the IMAP Access section, Enable IMAP.
Click Save Changes.
Open URL – www.google.com/settings/security/lesssecureapps. Select Turn On option for less secure apps.

Step 2: Configuring Gmail in Outlook

Having done that, it is now time we tell you how to configure your Gmail with Outlook. If you have Office 365, launch your Outlook and do the following:

Go to File >> Click on Add Account.
Enter your Email ID and click Connect.
Enter the Password and click Connect again.

Outlook will notify you about the successful configuration of your Gmail account. Click Done to finish the process.


And you've managed to configure your email account.

Although the manual method has its own perks, these methods might at times be unresponsive or might not produce the desired effects. This necessitates the usage of a tool or a software to help in moving PST files to Gmail mechanically. To help in this, the Import PST to Gmail tool by Kernel does come in handy. It's easily available and easy to use. Plus, it has several benefits.

Using Kernel Import PST to Gmail

The tool has the following benefits:

Imports heathy PST/OST files to Gmail in simple steps.
Imports PST files even if they are very large in size.
Imports deleted PST emails to Gmail without errors.
Imports selective PST files emals using intelligent filters and options
Saves PST emails to other web mails like IMAP enabled Servers like Outlook.com, Yahoo, and AOL, etc.

Following are the steps to import PST emails to Gmail using Kernel Import PST to Gmail.

Step 1: Open Kernel Import PST to Gmail. Under Add Source section, click Add to add the PST file for import.

Step 2: Browse the PST file from the system drive and click Open to add it.

Note: You can add as many PST files as you want for import.

Step 3: Click Add under Add Destination section to add the Gmail account as destination.

Step 4: Provide your Gmail account Server name (imap.gmail.com), user name, password, etc. Click Add to add it. The port number is automatically selected.

Note: If you are unable to login to Gmail with your password, then you need to enable 2-step verification and create an App password for this Gmail ID from the Google account for logging in to the software.

Step 5: Now, map the added Gmail account against source PST file. Click Set Filter and Migrate option to continue.

Step 6: Apply desired filters to save specific data from your PST. Then, click on I am OK, Start Migration option.

Step 7: The import process will get started. You can view the live progress of the PST data migration to Gmail account. Wait until it gets completed.

Step 8: The import will get completed and displays a completion message. Click OK. You can save this import report to the CSV file using the given option.
Conclusion
Importing your Outlook PST files to Gmail will help in many ways. There are fewer chances of problems in Gmail. Although manual methods to import PST to Gmail are easy, there might always be a chance of glitches. It is, therefore, best for you to use a more automated approach that Kernel has been providing via Import PST to Gmail tool. The best part is that the tool also allows importing PST files to many other IMAP mail server platforms.