Yes, our OST to PST Converter tool works well for your IMAP OST files as well. It will successfully export OST emails and other items to a PST file. The tool works on very large OST files too.
Steps for OST to PST Conversion
Follow the below-mentioned process to recover IMAP OST file data and save it to a new healthy PST file:
Step 1: Start Kernel for OST to PST Converter and click the Browse button to load the OST file.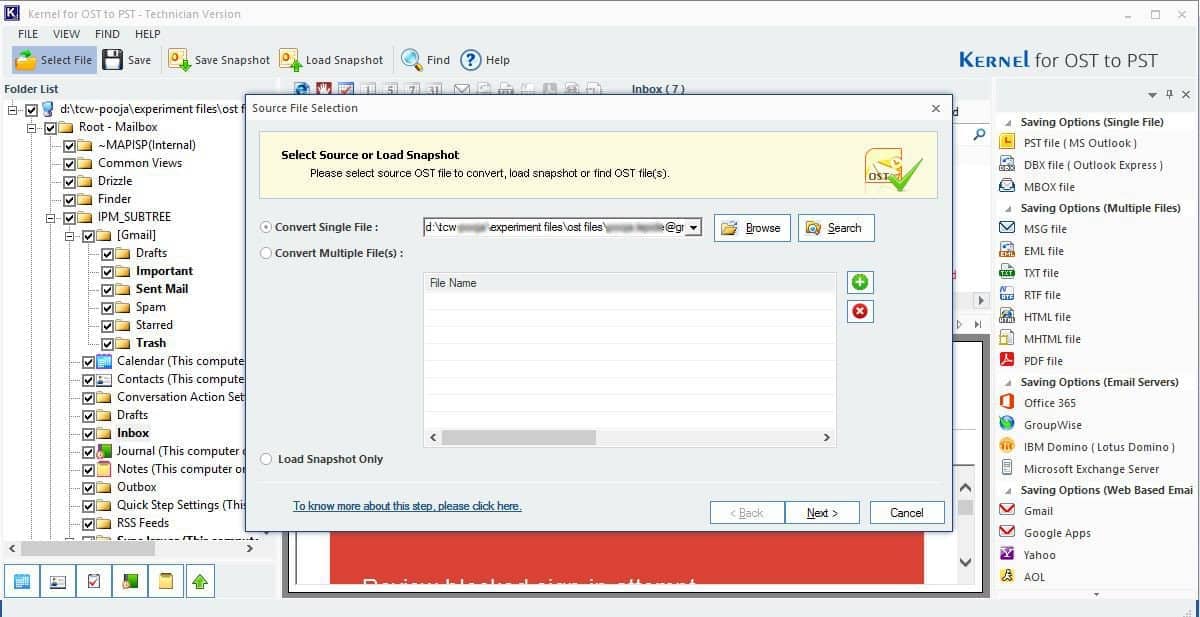 Note: You can search for OST files by clicking the Search button. After search, all the OST files from your local machine will be listed.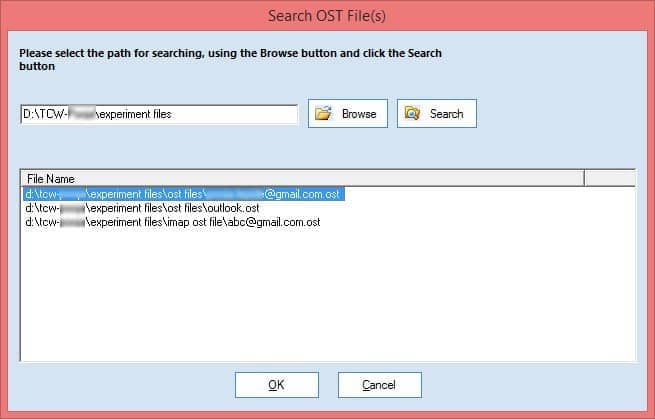 Step 2: Preview the recovered OST file content before saving. Click PST (MS Outlook) file format from right-panel to save the file.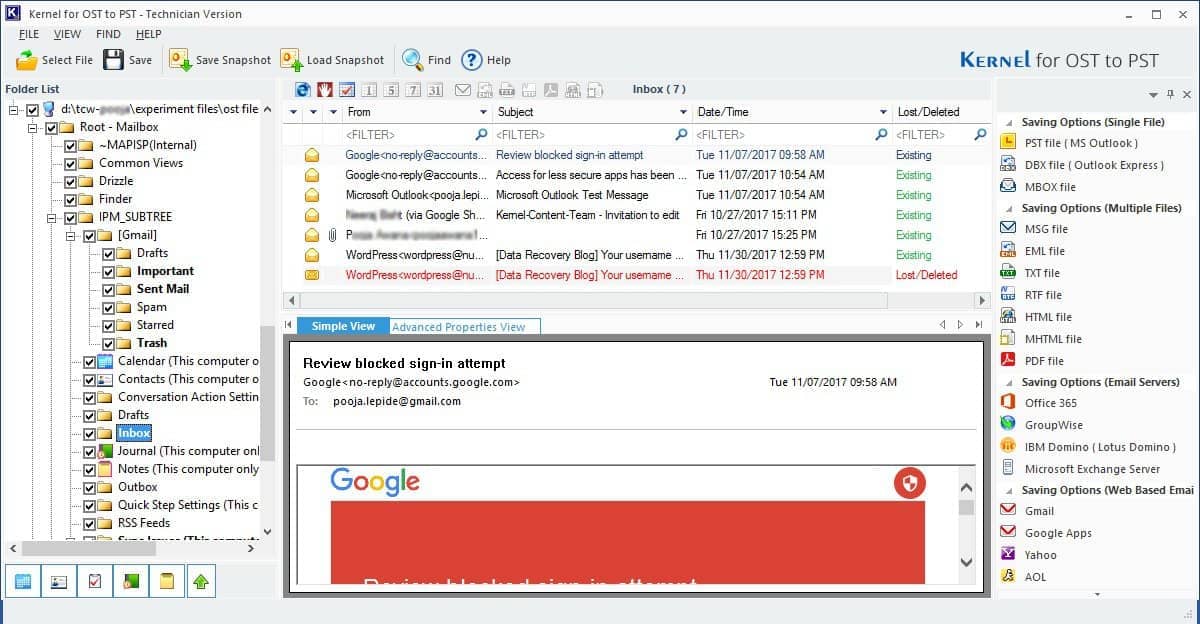 Step 3: To save the retrieved data safely to PST file format, click Next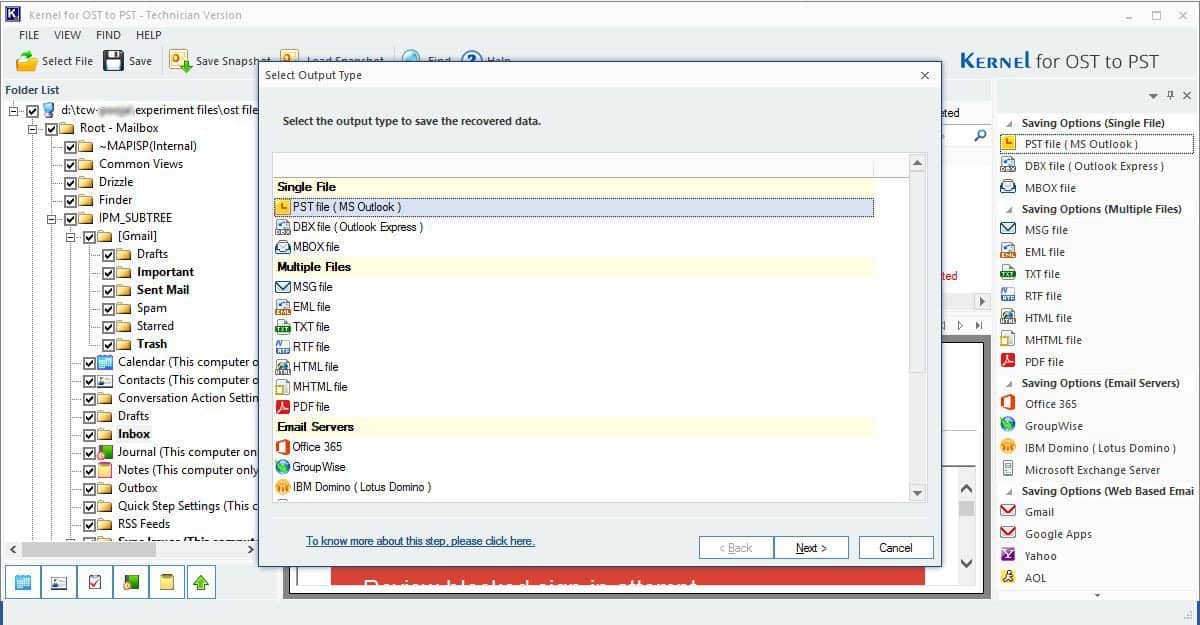 Step 4: Heavy PST files are vulnerable to corruption. So, split the large file to save yourself from corruption and performance issues.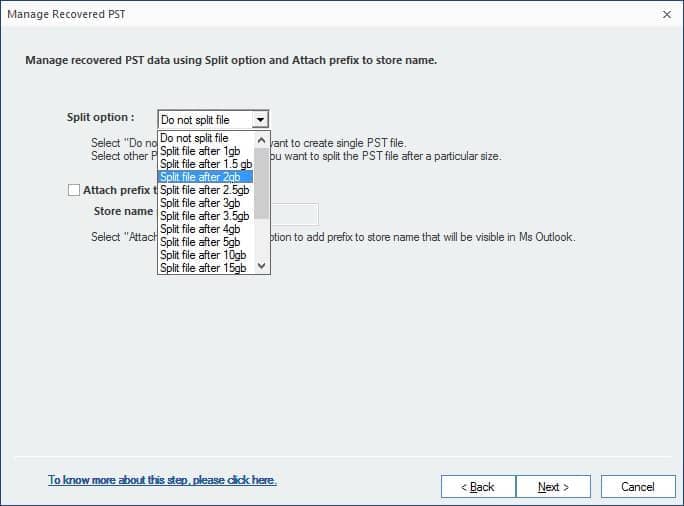 Step 5: Click Browse to provide the location to save the PST file.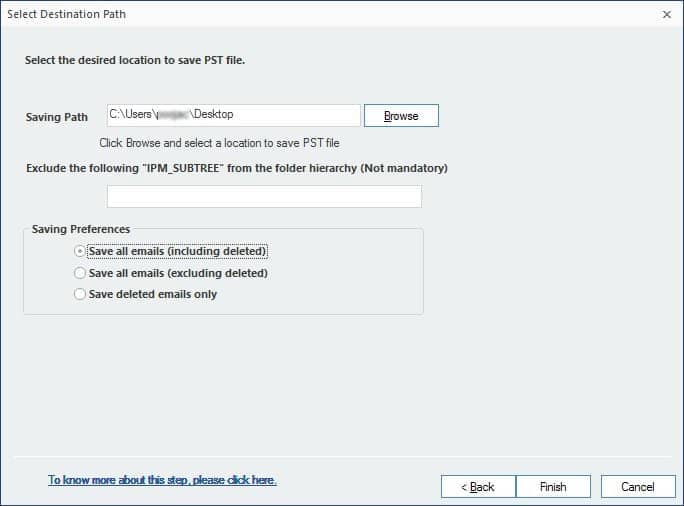 Step 6: Once the process gets completed, you will receive a confirmation notification on the screen as shown below: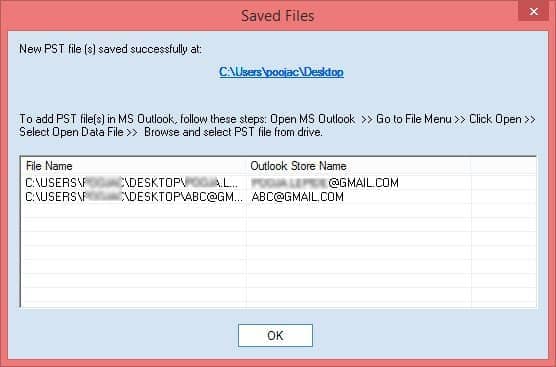 Saving OST data to a web-based email client
You can migrate the OST file directly to Gmail (or any other web-based email client). The process is similar as discussed above; all you have to do is to select Gmail from the saving list (instead of picking PST file format). Then enter your Gmail account credentials and start migrating. Refer the below-mentioned image.