Kernel for OST to PST Converter offers full recovery of a corrupt OST file. The recovery is not for emails only, but also for attachments, contacts, deleted items, notes, etc. There are ample of features in the software that allows you to choose either a single item, folder, or whole mailbox. The conversion process is customizable as per the requirement.
You can export OST file contacts to a PST file smoothly with our tool Kernel for OST to PST Converter. The steps are:
Step 1: Launch Kernel for OST to PST Converter tool. Choose Convert Single File and then select your OST file using the Browse button.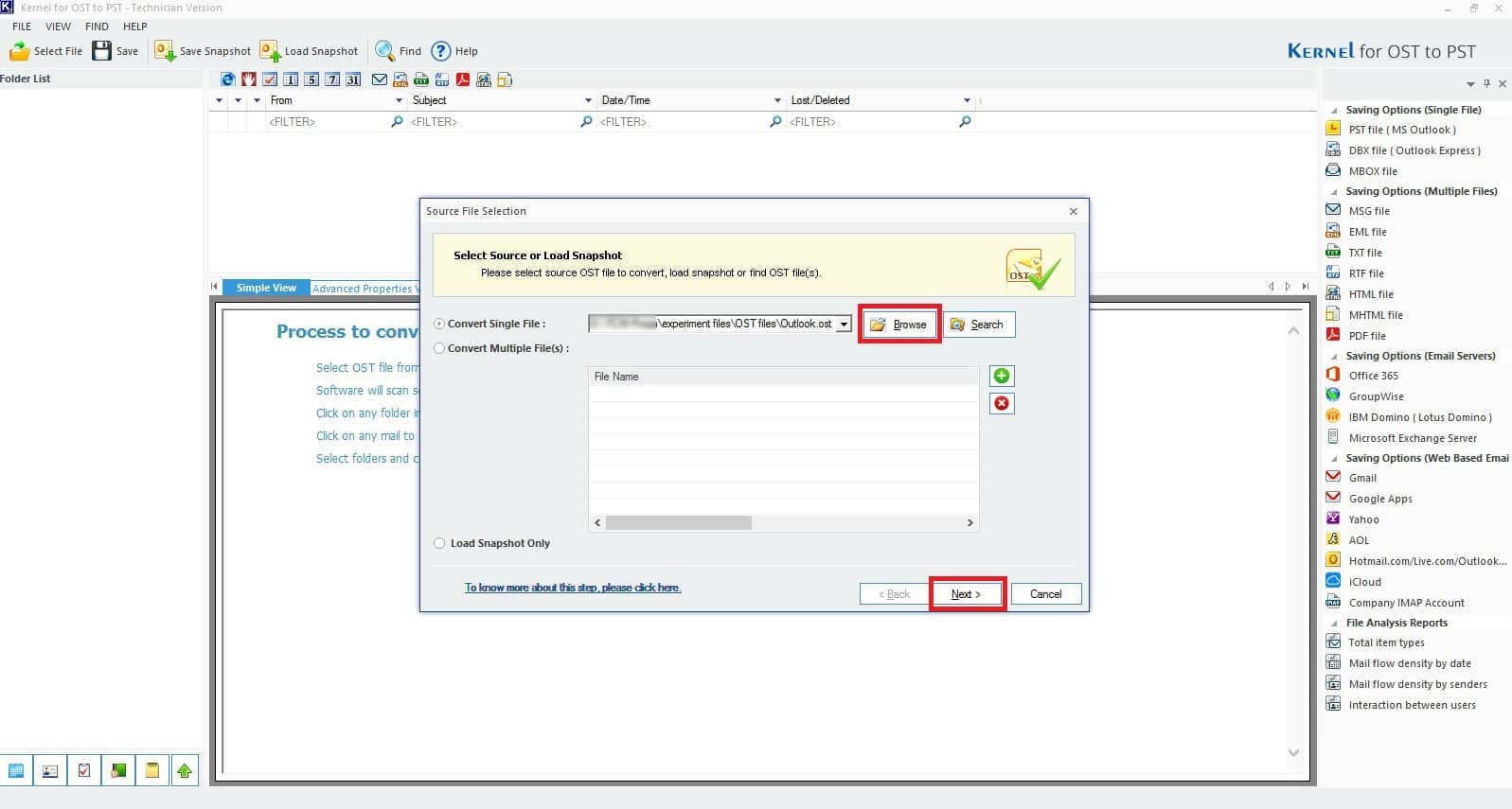 Note: You can also select multiple OST files if needed.
Step 2: Next, you can preview the full content saved in the OST file before saving. Select the saving option from the right panel as shown.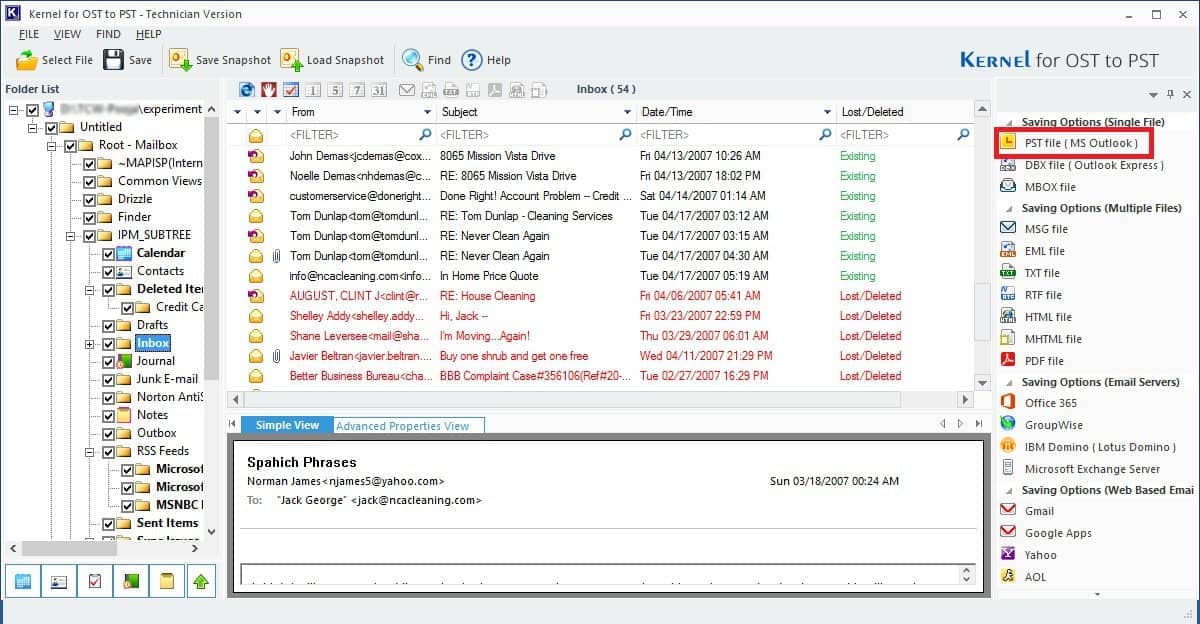 Step 3: Now, you can save the OST file content to PST (you can also use other formats as per your requirement).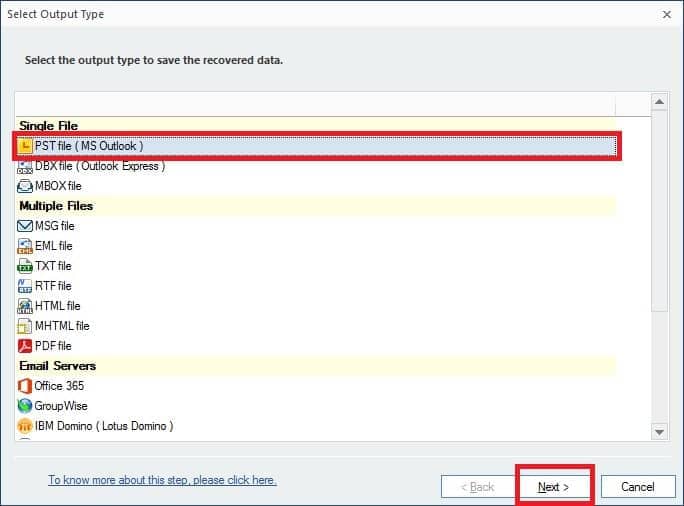 Step 4: In the Select Filters dialogue box, go to the Item Type tab and select Contacts from the list as you want to export only contacts from the selected OST file.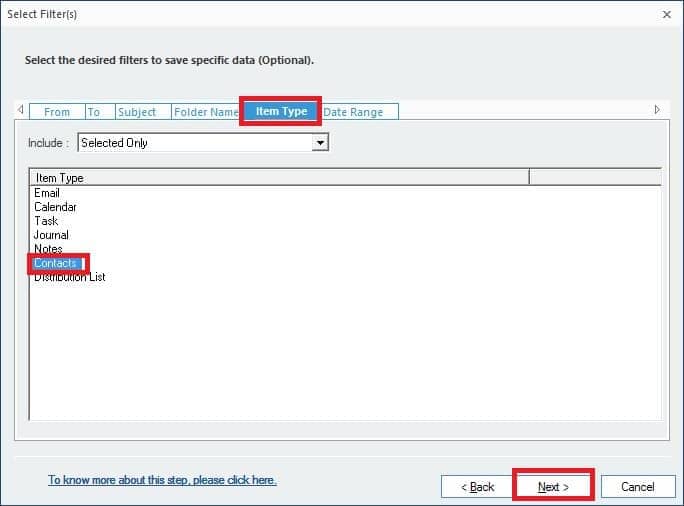 Step 5: If you need, you can split the recovered OST file into smaller PST files for better performance.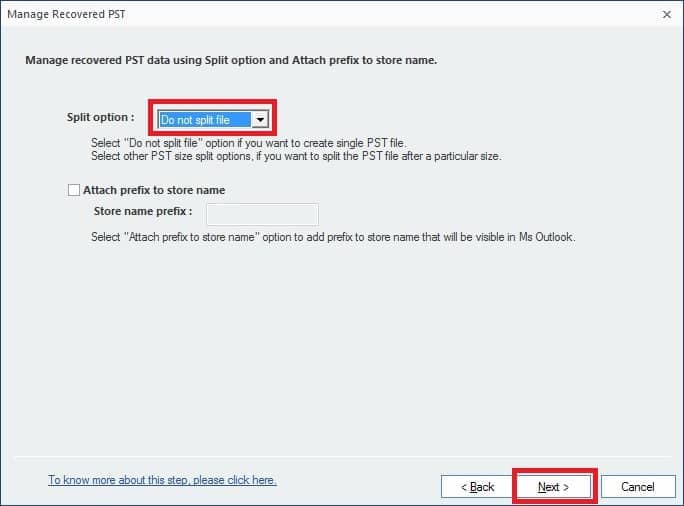 Step 6: Click Browse button to save the PST file to the desired location.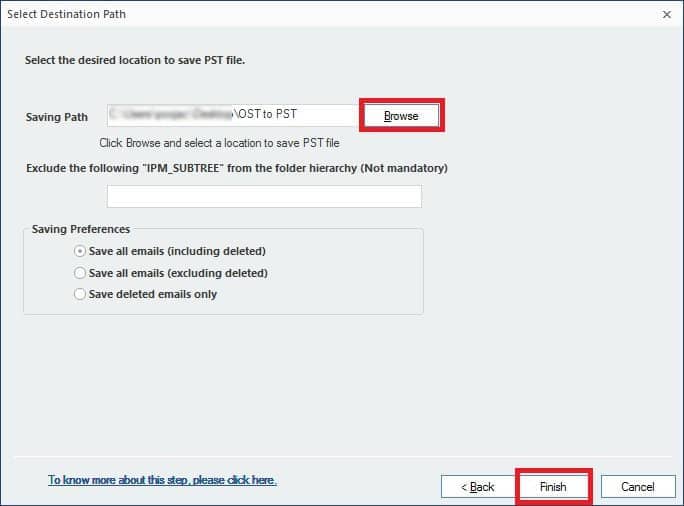 Step 7: Finally, when the process is completed, you will be notified with a pop-up saying New PST file (s) saved successfully at "." Click OK and end the process.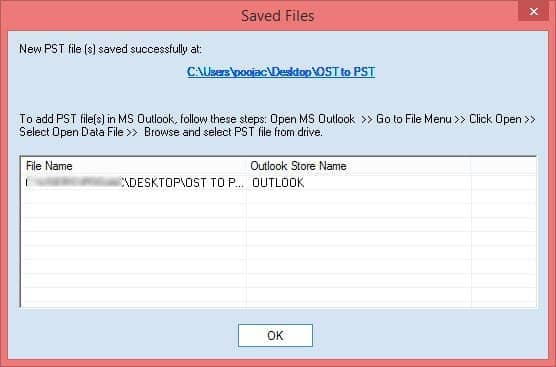 Video: To View the complete process of OST to PST Conversion