Read time 6 minutes
The retrieval of data from offline Exchange database files for integration into the Outlook email client (PST file) poses numerous hidden challenges. Consequently, there arises a pressing need for dependable EDB recovery solutions that can seamlessly cater to users' demands, even amidst intricate scenarios. Distinguished Microsoft Most Valuable Professionals (MVPs) consistently endorse Exchange Server Recovery as the quintessential solution for rescuing data from corrupted EDB files and facilitating the seamless export Exchange mailbox to PST files, Live Exchange, and Office 365.
According to reviews from Microsoft Exchange Server experts, this tool offers straightforward recovery options and boasts numerous advanced features. It is widely regarded as the foremost EDB file to PST converter tool due to its exceptional recovery capabilities.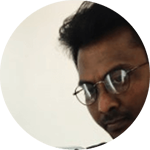 Kingson Jebaraj
Microsoft MVP, lists the benefits of Kernel for Exchange Server
Kingson Jebaraj, MVP, Owner for Cloudexchangers.com, reveals the complexity of EDB corruption. He thinks, it is the best EDB file to PST converter as it allows impeccable recovery with advanced features like:
Compatible with hosted Exchange
Advanced and deep-dive search mechanism
Retention of file structure and formatting (during recovery)
He also recommends this tool to all Exchange administrators as it allows users to fix many types of corruption issues. And the best part is that users can have hands-on experience with its features and working using its free version. read more..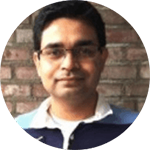 Vikas Sukhija
Microsoft MVP, rates Kernel for Exchange Server as one of the best software for EDB recovery.
Vikas Sukhija, Microsoft MVP in Cloud and Datacenter, thinks that the tool is a cost-effective solution to extract data from EDB database and save it to Exchange, Office 365 or Public folder/Archive mailbox.
The tool's installation is basic, and the licensing requirements are uncomplicated according to him. He's overwhelmed by its performance. Some other attractions for him are:
HTML reports generated by the tool
Support for the latest versions of Outlook & Exchange Server
He considers its advanced EDB to recovery features as the best among those found in the similar products in market. read more..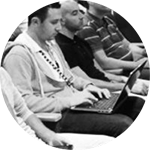 Meir Peleg
Microsoft MVP, is confident of total Exchange EDB file recovery even without log files or services
Meir Peleg, Microsoft MVP Windows IT, finds that the availability of trial version as the most impressive thing about the software. It helps the users to clear the ambiguity about the tool. Both the free and paid versions come with lifetime validity. And the recovery is simple, and the software offers total control even during bulk EDB file recovery. According to him, recovery and migration processes are combined in the tool to meet all the related concerns. read more..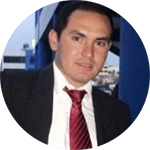 Eldeza
Microsoft MVP, finds it an interesting tool
Eldeza, Microsoft MVP (System Engineer) finds it an interesting tool to work with because of its easy-to-understand interface. And it is an efficient tool to perform migrations without troubles. As per him, the recovery/migration using this tool is quite compelling. It also serves purposes like:
Restoration of deleted mailboxes
Repairing header corruption
Fixing Jet error type flaws read more..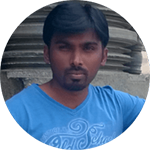 Radhakrishnan Govindan
Microsoft MVP, is impressed with its enhanced features
Exchange, being the most critical application in any organization, administrators have to bear the downtime pains and criticalities. Radhakrishnan Govindan, MVP describes Kernel tool as one of the greatest recovery tools as it is implanted with many useful features that make it one of the best EDB converters for Exchange administrators. He notes that it is:
Easy to operate and configure
Supports all latest Exchange Server versions – 2013 & 2016, and Office 365
He says that anyone can rely on this edb to pst tool to fix corruption and to restore Exchange data. read more..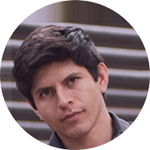 Geovany Acevedo
Microsoft MVP, trusts this tool for Exchange server data recovery
Geovany Acevedo, MVP Exchange Server, says that he has been working with Exchange Server for many years, and so feels that Kernel Exchange Server Recovery is the simplest way to recover corrupted databases. He also mentions that earlier he never has used third-party tools and always followed the old-school practice of manual labor. But, he trusts this solution since he was introduced to it. He notes the important features of the tool as:
Display of items inside the mailboxes
Low system resource consumption
Supports recent versions of Exchange Server
No need to use eseutil or isinteg (good for non-technical users)
This all-in-one tool has become the expert's favorite now. Also, he recommends all Exchange admins to try this EDB file converter tool freely. read more..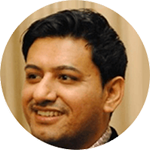 Adnan Rafique
Microsoft MVP, describes it as an advanced tool
Adnan Rafique, MVP, certifies that Kernel for Exchange Server Recovery tool executes mailbox recovery without doing any alterations to hierarchy and formatting. One can expect effortless recovery of the entire mailbox data including emails, attachments, sent items, journals, contacts, etc. He also adds that the tool is capable enough to recover files that got corrupted due to all types of errors and issues. Significant features of the tool are:
Recovers UNICODE characters
Recover corrupted files without any modifications in the original data
Live preview facility to verify the details of mailbox recovered
He acknowledges this tool as the best converter tool he has known till date.
Conclusion
According to Microsoft Most Valuable Professionals and seasoned experts, handling Exchange issues can be quite challenging. However, when it comes to Exchange server data recovery, Kernel's tool offers a straightforward and cost-effective solution. The EDB to PST tool boasts numerous advanced features that streamline the process of Exchange EDB recovery and conversion. It's no wonder that Microsoft-certified Exchange experts wholeheartedly recommend this tool.