Free Office 365 Migration Tool for All Office 365 Migration Requirements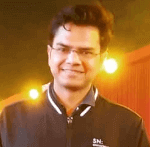 Read time 14 min
A Single Platform for All Office 365 Migration Requirements
We will go through a detailed and comprehensive review of the Free Office 365 Migration tool and learn how does it handle all types of Office 365 migrations. We will discuss everything, including the migration process, features, pricing, and other benefits.
Introduction
Tech giants like Amazon, Microsoft, and Google have developed their cloud services that offer various features for collaboration, storage, emailing, networking, etc. Microsoft has the best cloud platform named Office 365 (Now known as Microsoft 365). It offers various subscription-based models that include various Microsoft products. The Business and Enterprise plans include Exchange Online, Skype for Business, SharePoint Online, etc. Microsoft makes sure that the users get the latest version of each application without any additional charges.
100% cloud-based applications
Office 365 is a 100% cloud-based service, and it reduces various complex tasks related to resource management, cost-allocation, and risk handling. The IT managers can breathe fresh air while working in Office 365 organizations as they no longer need to devote the majority of their time to maintain on-premises servers and networks. The Business and Enterprise plans are flexible enough to handle a wide number of users. Microsoft prioritizes its support to enterprise and business users.
Scalable
Office 365 services are scalable based on the requirements and priorities. When new employees join the organization, the manager can add more Office 365 and similarly remove them whenever existing employees leave their jobs.
Latest software and applications
Office 365 has many applications that are not present anywhere like, OneDrive for Business, Skype for Business, and Yammer. They are business-friendly applications that increase the quality of professional communication. Using OneDrive for Business, the user can directly move their local computer's data to the cloud and access it from anywhere.
Yammer is a social networking service that is integrated with Office 365 to connect with your colleagues and clients. Using Yammer, the organization can manage its internal communication and share any updates, news, or other information.
Universally available
The Office 365 account and its applications are available from all the devices that can connect to the Internet. These devices are Windows computers, Mac OS Computers, Android and iPhone devices, tablets, etc. As the majority of the employees are working on their own devices due to the pandemic, they can access their Office 365 accounts with their own devices.
Security & Reliance
Some businesses have doubts about the security of their business data saved on the Office 365 cloud. But, Microsoft gives full assurance related to the data on its physical data center. The existing data is replicated to other data centers so that if any data center is affected, then the user data will not get affected.
Manual migration and constant updates
Microsoft has given some manual migration methods like cutover, staged, hybrid, etc., that can be used for Bulk Mailbox Migration to Office 365. The businesses can also help experts complete the migration or use professional Office 365 migration software to migrate with more control.
Office 365 Migration
Whenever the user wants to move a big volume of data to Exchange Online, then they can use a manual method or use Kernel Office 365 Migration software. The software can easily migrate the entire mailboxes with their folders to another account of Office 365.

The software supports all the plans of Office 365 and migrates between on-premises, online, and hybrid Exchange Servers easily. KernelApps has designed the software with a simple interface that simplifies the process and only show the important steps useful for the migration.
Benefits of Office 365 Migration
Adopting Office 365 for your business brings a lot of benefits irrespective of the industry in which you work. In April 2020, Microsoft said that it has 258 million active users for the paid Office 365 plans. In addition, it is one of the major sources of revenue for Microsoft. Here, we will go through some of the methods for Office 365 migration.
Manual Methods to Migrate Between Office 365
There are several manual methods to migrate data from an on-premises Exchange Server to Office 365, but they work with many limitations. You can use the method depending on the version of Exchange and the number of mailboxes you want to migrate.
Cutover Migration
A cutover migration is useful when the mailboxes are lesser than 2,000, and the version of Exchange Server is 2003 and newer.
NOTE – Although cutover migration can migrate up to 2,000 mailboxes, the Microsoft Support team advises using 150 or lesser mailboxes in a batch.

How to Run a Cutover Migration?

Step 1. Verify the domain name

During the cutover migration, the on-premises Exchange should become verified at the Office 365 side. Contact the DNS provider and retrieve the TXT record from there. Then add the TXT record at Office 365 Admin Center in Domain, and then you can create migration batches.

Step 2. Create Migration Endpoint

The migration endpoint saves the settings and credentials of the on-premises Exchange Server that has the mailboxes for migration. It will also contain the number of mailboxes for migration. Create the migration endpoint at Exchange Admin Center and input the on-premises Exchange Server credentials there.

Step 3. Create the cutover migration batch

In the Exchange Admin Center, create the new migration batch under recipients. Provide a name, select the Migration endpoint that you have created, and automatically start the batch or manually start it later.

Step 4. Start the batch

Once you have created the migration batch, then you can go to recipients>migration and start the batch from there. The status of the batch will change to syncing and you can verify that migration is complete when the status is changed to 'synced'.

Step 5. Delete the migration batch

After the completion of the migration batch, its necessity is over. Now, you can delete the batch in the recipients>migration. Here, choose your batch and choose to delete it.

Staged Migration
If you are still using Exchange Server 2007 and 2003, then you can migrate the older mailboxes to Office 365 using a staged migration. Also, it can migrate more than 2,000 mailboxes, unlike the cutover migration.

How to Run a Staged Migration?

Step 1. Verify your domain name

As you have verified your domain name in the Cutover migration, you need to verify it in the Staged migration also. Go to Setup>Domains and add the domain there. Add the information of your Domain Name System and follow the remaining instructions. Use the TXT record to verify the domain and let the Office 365 wizard confirm the details.

Step 2. Synchronize on-premises mailboxes at Office 365

The Microsoft Azure Active Directory Tool or Microsoft Azure Active Directory Sync Services can help you in synchronizing on-premises mailbox account to Office 365. It will reduce the complexity to manually create them on your own.

Step 3. Create a CSV file with a mailbox list

When you have checked the mailboxes that you want to migrate towards Office 365, then you can create a new comma-separated value (CSV) file. Each row in the CSV file will have credentials and information about the mailbox for migration.

Create the CSV file and input the details with the three attributes – EmailAddress, Password, and ForceChangePassword. Fill the rows with the required details and check once before saving it for usage.

Step 4. Create migration endpoint

Migration endpoint will connect both platforms using the correct settings and credentials. You can create a single migration endpoint for all the staged migration batches. Create the migration endpoint in Recipients>Migration>Migration Endpoints. Provide a new name to the migration endpoint and provide the necessary details for the account. Click Save after inputting all the details.

Step 5. Create Staged Migration batch

Go to Exchange Admin Center and create a new batch for migration. In the Migration Onboarding section, choose Staged Migration and set the migration endpoint that you created in the previous step. Add the CSV file and schedule the migration. Save all the changes.

Step 6. Start the staged batch

Go to the Migration section and start the batch and you have configured in the previous step. Under Recipients, click Migration, choose the batch and click Start. The status of the batch will change to Syncing. After a successful migration, the status will change to Synced.

Hybrid Migration

In the hybrid environment, both on-premises and online versions of Exchange Server remain operational and you can migrate the mailboxes between them. While moving the mailboxes, you create migration batches to do a remote mailbox move request. It helps in moving the existing mailboxes instead of creating new ones.

Step 1. Create migration endpoint

The migration endpoint contains the on-premises mailbox settings that run the MRS proxy service that further helps in overall migration.

Step 2. Enable the MRSProxy service

In the Exchange Admin Center, go to Servers>Virtual Directories. There go to Client Access Server and click the Edit option on EWS virtual directory. Enable the checkbox for MRS Proxy enabled and save the changes.

Step 3. Move the mailboxes.

In the Exchange Admin Center, go to Office 365>Recipients>Migration. Click New and choose Migrate to Exchange Online. Choose the migration type, go to remote move migration, then click Next. Select all the users and follow the remaining steps.

Start the migration batch and once the migration is complete, you can delete it.
Limitations – Each manual method has a specific limitation related to the version of Exchange Server and the number of mailboxes for migration. Also, the Administrator needs to perform many checkups, confirmations, and validations. So, it is tough to follow such methods. A professional Office 365 migration software can reduce such problems for a business.
Use Kernel Office 365 Migration Software
Kernel Office 365 migration software has made migration to Microsoft's cloud platform easier. As more organizations start moving their business data to the cloud, Kernel Office 365 migration tool has gained popularity among its users because it enables them to quickly and efficiently move all data to an organization's Office 365.
This software is also compatible with all versions of Exchange Server and will enable you to manage your file distribution based on company policy requirements and store legal records. Kernel Office 365 Migration software has been adopted by many organizations, both big and small. The tool enables users to migrate their Office 365 content simply.

Benefits
It can migrate single as well as multiple mailboxes to/from Office 365.
It also migrates archive mailbox and public folder data along with the primary mailbox.
It migrates all contents of mailboxes including emails, contacts, attachments, journals, appointments, etc.
It does not require any domain validation or mailbox synchronization.
There is a direct migration between Office 365 tenants.
An automated migration using the comma-separated value (CSV) file.
Numerous filtering options to reduce mailbox data.
Migration report in CSV format after the process completion.
The user can skip the already migrated mailbox items.
It supports app-password to connect Office 365 accounts with third-party software.
The trial version migrates 10 items per folder.
Features
Office 365 to Office 365 Migration
With this tool, you can migrate Office 365 data across two accounts with zero downtime for your users or service providers, with benchmarking performance before and after migration. You can get post-migration reports quickly with status details.
Migration between all Office 365 plans
Office 365 offers multiple plans for Home, Student, Business, and Enterprise versions. Using Kernel Office 365 Migration software, you can migrate between any two plans without making changes in the settings of plans.
Apply filters before migration
Before the migration, you can do quick mapping and filtering that reduce the unwanted parts of the mailbox. You can check/uncheck mailbox folders, get date filters, type filters, exclude deleted folders, exclude empty folders, set operation timeout for larger emails, skip previously migrated items, and directly migrate to Office 365 Groups.
Migrates unlimited mailboxes
The manual migration can take many hours to complete, but our software can migrate an unlimited number of mailboxes even with their large sizes. So, the migration is quick and easy.
Map source and destination mailboxes
While doing a multiple mailbox migration, the software will help you in mapping source and destination accounts correctly so that there is no wrong migration. There is a simple drop-down in front of the mailbox where you can choose between primary mailbox, archive mailbox, or public folder.
A trial version for free download
The free version of the software will migrate 10 items per folder. It will help the user in understanding the functions and the procedure of software. It offers all the mapping and filter options.
Specifications
Processor
Intel® Pentium 4 Class Processor (or higher)
Memory
8 GB RAM (Recommended)
Hard Disk
1 GB free storage space for software installation
Exchange Server
2019, 2016, 2013, 2010, 2007, 2003, 2000
Windows Operating System (both 32-bit and 64-bit editions)
Windows 10, Windows 8.1, Windows 8, Windows 7, Windows Server 2003, Windows Vista, Windows Server 2008, Windows Server 2008 R2, Windows Server 2012, Windows Server 2012 R2
Virtual environments
Microsoft Virtual PC, VMware ESXi Server, VMware ESX Server, Hyper-V Server 2012 R2, Hyper-V Server 2012, Hyper-V Server 2008 R2, Hyper-V Server 2008
Office 365 Prerequisites
Requires Internet Connectivity, NET Framework 3.5 SP1 or later, Windows PowerShell 2.0
Pricing
The pricing of the software is dependent on the number of mailboxes that you want to migrate. For 50 mailboxes, you need to pay $149; for 100 mailboxes, the price is $249; for 250 mailboxes, the price is $499; and for 500 mailboxes, the price is $799.
If you need to migrate more than 500 mailboxes, you can contact the sales team and get a direct quotation.
How does Kernel Office 365 Migration Work?
The software has a simple interface to migrate both single and multiple mailboxes. There is a login page where the user needs to input valid account credentials and add the mailboxes. Similarly, the destination account details are inputted on the login page, and the accounts are added to the software.
After adding the accounts, you can map accounts easily by the drop-down list. Then you can choose between primary mailbox, archive mailbox, and public folder, both in the source and destination accounts.
The filter page is the most important part of the whole migration; you can migrate only the important part, excluding the rest. You can apply the required filters and leave unwanted data. Then you can continue with migration, and the whole process will complete quickly.
Awards
KernelApps has earned multiple awards from various website hosting websites and rating organizations. Kernel Office 365 Migration software is also a top software with many awards in its kitty.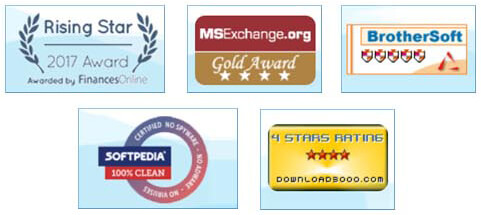 FAQs for Office 365 Migration Tool
Q- How many rows can I enter the CSV file during staged migration?
A- You can input all the details of your mailboxes supported by the staged migration. It means you can input more than 2,000 rows in the CSV file.
Q- Can I remove any mailbox from the tool after I have selected it mistakenly?
A- Yes, you can remove the mailbox before mapping it with its respective account.
Q- Using the tool, can I migrate only the Contacts leaving all the mailbox items?
A- Yes, the filter page has the option to select only the contacts in the Type filter. You can use it and select Contacts.
Q- Can I change the mapping of mailboxes?
A- You can change the mapping of mailboxes before applying the filters.
Recommendations by MVPs
"There are several professional tools that promise best migration results, but Kernel Office 365 Migration really performs that it claims. Whenever I want to move a large mailbox, then I don't look for another tool, but use it. I like the filter options present in the software because I can stop the empty and deleted folders at the source mailbox itself."

Meir Peleg, Prague
MVP

"My experience with this migration software is excellent. When the Exchange Online data is required at another location, then this software is perfect with its handling and management."

Dylan Hernandez, U.K.
MVP

"Exchange to Office 365 migration has become an easy action for my company with this advanced migration software called Kernel Office 365 Migration. The whole task was completed without any lag or faults. The remarkable feature is public folder migration in which user rights are also migrated."

Edward van Biljone, Berlin.
MVP

"This migration software can complete a big migration of multiple GBs in some minutes only. No other professional software has this much speed. I am going to use the software to migrate directly from on-premises Exchange Server 2010 to Exchange Online."

Roberts Lynch, London.
MVP

"While using the software I found out that it does not require any technical information or other preparation. So, a normal user who has not any deep knowledge about Exchange or Office 365 can get the best results that a seasoned administrator will get."

Kimberly Nile, Sydney.
MVP

Summary
This detailed review of the Kernel Office 365 Migration software tool brings the nuances of Exchange Online migration more deeply. Businesses are adopting cloud storage and various online services. It is natural for a business to look for the best tools for its business and Office 365 brings all these tools to you. Microsoft updates all the applications regularly and handles its security seriously. Kernel Office 365 software lets you migrate your email data to Office 365.