The unknown error "0X80072f06" often occurs when Outlook users a try to update offline address book (.oab) from the Exchange server. There could be several reasons behind the occurrence of this error, some of which includes;
Improperly updating .oab file
Issues with Exchange security certificates
Windows system file damages
Improper installation of the Outlook application
How to fix Outlook error 0X80072f06?
Errors like 0X80072f06 can create a lot of problems. So, users should always look for a quick and reliable solution. Here, we have mentioned some methods that can fix this error.
Method 1: Perform System Restore
Restoring the system to an earlier time can help you resolve this error. To restore your system to the previous point, follow these step-
Start your computer and log in as Administrator
Go to "Control Panel" and select "System" in "All control panel items."
Now, select "System Protection" from the left side on the opened window.
A new wizard will appear on the screen, select "System Restore" in "System Protection" tab.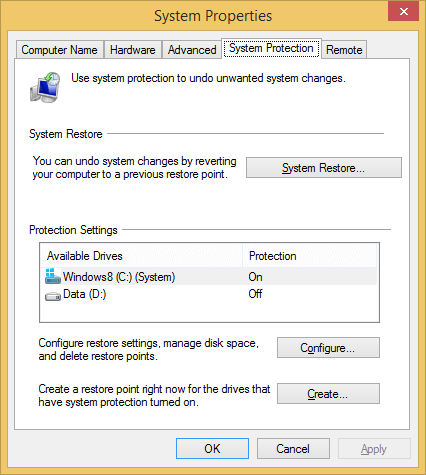 Follow the instructions for restoring the system; it will take a few minutes for the Windows to restore the system. After resetting the system, check if the issue is resolved or not.
Method 2: Delete the Existing OAB file
The error can occur due to improper synchronization of OAB file with Exchange Server. So, delete the existing OAB file and let a new OAB file be downloaded from Exchange Server. After synchronizing the new OAB file with the Exchange Server, you'll not face this error.
Method 3: Kernel OST to PST Converter
Kernel OST to PST Converter is an effective tool that solves many Outlook errors easily. This OST to PST converter tool efficiently works on OST files and resolves any corruption that is making the data inaccessible. It is filled with some great features, some of which includes-

Restore missing/deleted Exchange mailboxes from OST files
Support recovery of large OST files
Resolve any corruption error in the OST file
Save recovered OST file in different formats
Export OST mailboxes to Office 365 and various email clients.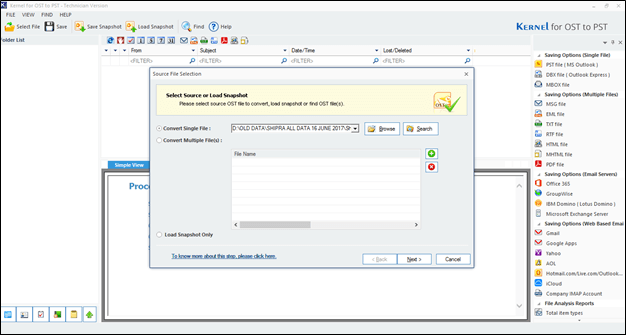 Kernel OST to PST Converter is highly efficient in fixing OST errors and resolving corruption issues.
Of the above three methods, the third method is the most reliable option as it ensures recovery of Outlook data and fixes the error 0X80072f06.