Read time 3 min
In the present digital world, we know a lot of crucial and confidential data is accessed through computers and laptops used by organizations. Any vital information needs to be stored securely in order to prevent data theft and hacking, and to prevent misuse of business data. Most organizations do have to adhere to compliance policies of regulatory bodies. And many of them have internal compliance policies to ensure data security.
When a system is under one's own control, he can secure its data with password or lock protection. Also, one can use anti-virus, or anti-malware to be secure from virus attacks and hacking attempts. But, in organizations, when many employees work on multiple systems, then it becomes difficult for the management to have complete control over data and its secure access. And it is not feasible to monitor employee activities manually to ensure the security of data.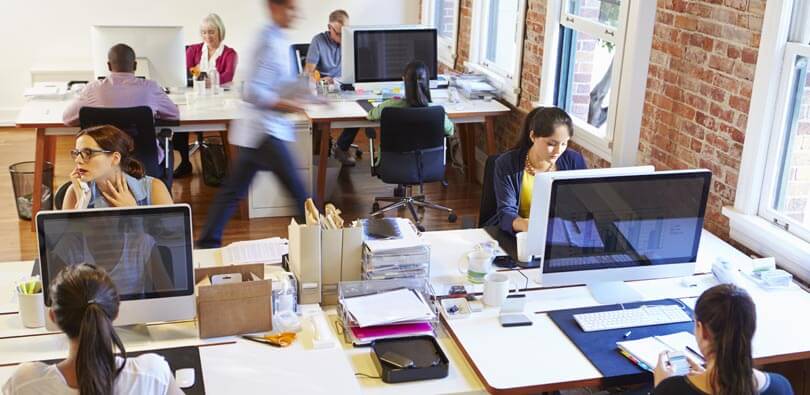 Data Security is assured with an Employee Monitoring tool – How?
With a sense of being monitored 24*7 or during the working hours, there is a sense of responsibility and sincerity in the work of employees. Also, administrators, managers, team leads, or project heads can directly monitor employee assignments. This activity saves the time, both of managers and employees.
With strict monitoring, data security is certain as any odd activity is noticed immediately. This is possible only with an advanced, professional Employee Monitoring software.
An employee monitoring tool is installed on any system and is used to monitor the network and workgroup computers. It checks upon employees activities on the systems and helps in detecting any flaws or mischiefs during work time.
Let us know what Benefits of the Employee Computer Monitoring Software should have.
Features of an Ideal Employee Monitoring Tool
If you are considering a third-party employee monitoring software for your organization, then you need to consider the following important features.
Easy Installation & Configuration – The software for employee monitoring should be easy-to-install. Also, it should be easy to add the computers to the tool for monitoring (from same or different and workgroup).
Advanced Monitoring Techniques – The employee monitoring tool should have features like –

Multiple system monitoring
Dual screen monitoring
Offline monitoring
Secretive monitoring
Uninterrupted monitoring

Monitoring in all Geographical Regions – The software should be able to monitor employees in multiple offices of the organization in different geographical locations, considering the worldwide operations of the companies.
Recording Facility – For offline monitoring, the tool should have recording facility. Supervisors should be able to download the recorded videos at a later time for offline viewing.
Alerts and Warnings – In case of any dangerous activity form the side of the employee, the supervisor should be able to shut down or access user systems.
These are the basic features that are required for a good employee monitoring software, and you need not drain your energy as we have brought a direct link to such a tool – Employee Desktop Live Viewer. It is a simple tool that facilities effective, reliable, and secure employee monitoring. The tool has more features than mentioned above. Try its demo version to understand its best features.

How to install Agent – Employee Desktop Live Viewer Part -1